+91- 9830061531 6292197604
teacherstrainingact@gmail.com teacherstraining@asiancollegeofteachers.com
+91- 9830061531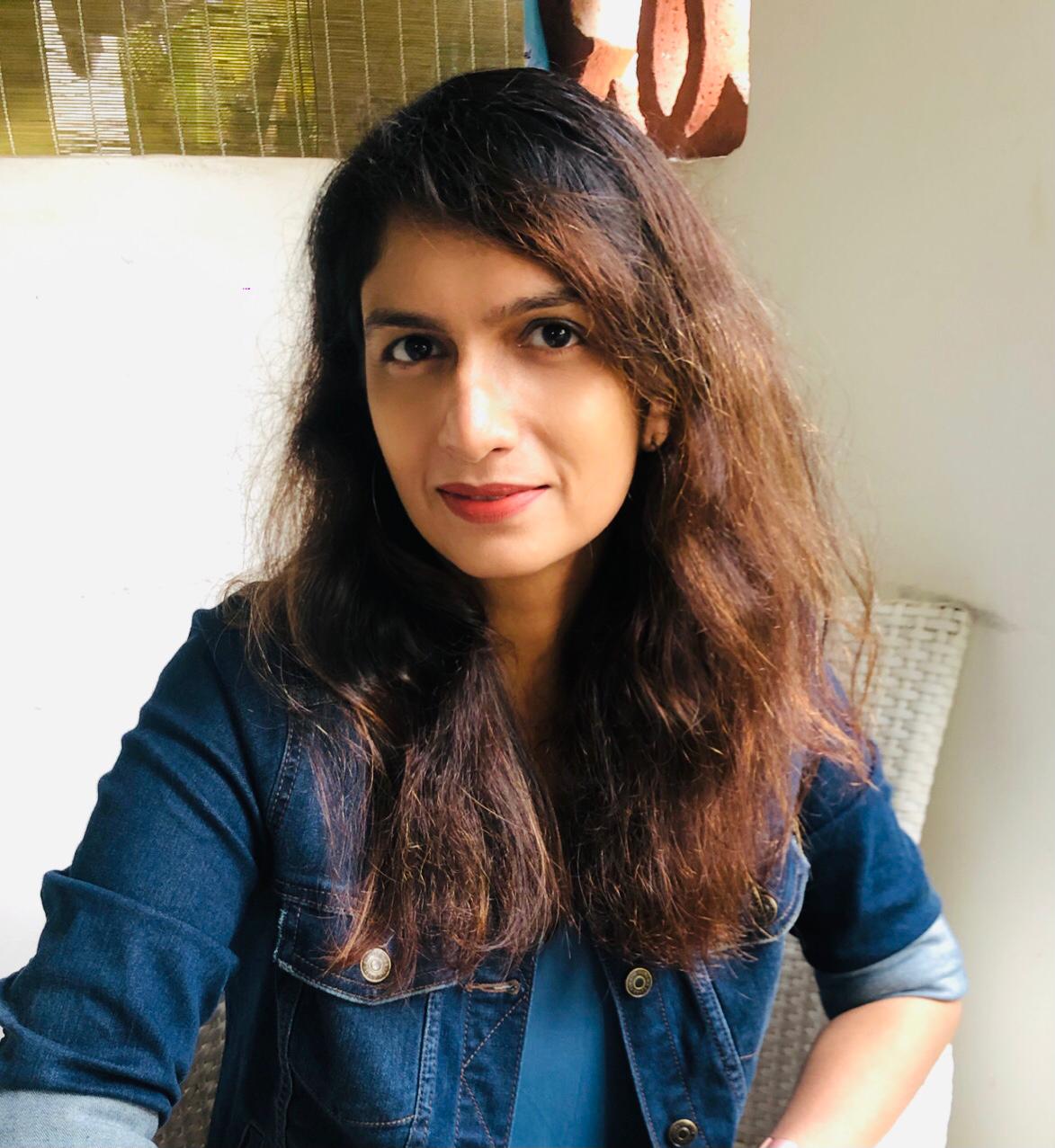 Heetal Patel
While many of us take something as basic as hearing properly for granted, Heetal never had the chance to do so as she had a sister born with hearing impairments. Her sister used to study in the Oral School for Deaf Children in Kolkata, when Heetal decided to volunteer as a teaching assistant in the same school as she wanted to work with deaf kids.
Heetal had a degree in B.com, but working in a deaf school and seeing how the school helped her sister become an independent individual largely inspired her to give something back to the society.
That said, Heetal went on to complete her diploma and masters in deaf education from Columbia University, U.S.A, and then work as a language therapist for hearing impaired children aged between 6 months and 8 years, at the Cochlear Implant Habilitation Infant Training Centre.
To augment her knowledge and to help the students more, Heetal also got enrolled for the certificate in special education program offered by ACT, and is currently enrolled in ACT's Diploma in Special Education ( ADHD, Autism and Learning Disability) program.
Heetal wants to keep learning more so that she can employ it to help more kids suffering from hearing issues, and has made significant progress with most of the kids. It is professionals like Heetal whose compassion to help the ones in need that makes our society a better place to live in.
ACT is proud to have been a part of Heetal's noble journey, and wishes her all the success in her mission to make our society a better place.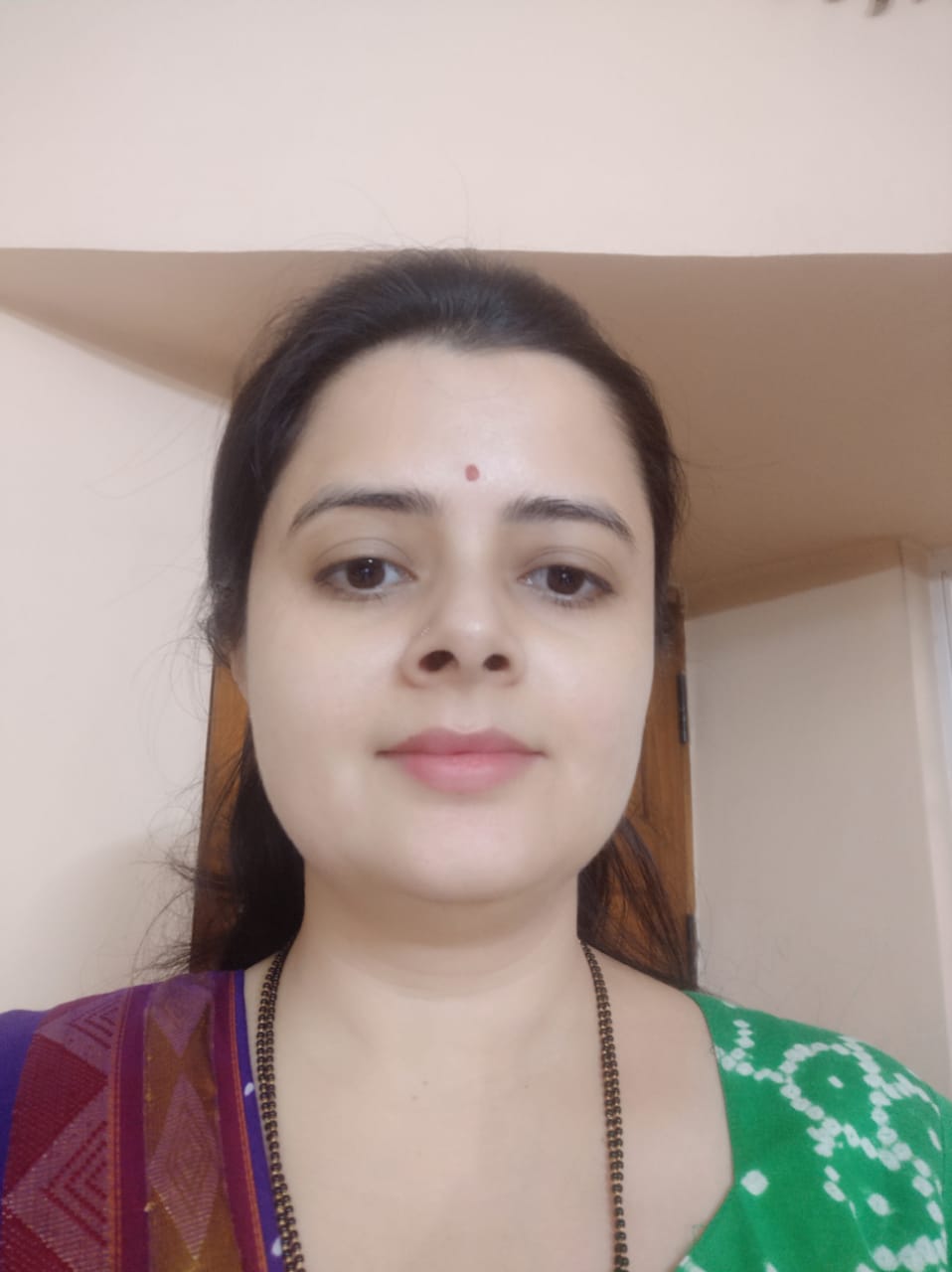 Amrita Prakash Mehta
Amrita always had a passion to help special children and find ways for them to reach their fullest potential. This perhaps stemmed from the fact that her mother worked as a counsellor and had a background in clinical psychology. However, she managed to work towards this desire after she quit working for the corporate sector after seven long years.
She had to quit her job and leave for Germany as her husband got transferred. At the same time, her son was born, and Amrita thus got occupied with the taking care of her son. Nevertheless, after returning to India, her son underwent an unprecedented cultural shock as he struggled to cope up with the new cultural norms. Particularly, Amrita observed that her son found it challenging to speak up and point out things that other kids of his age would easily do.
In the light of this, Amrita delved into studying the psychology behind why some kids take more time to communicate and fit in. This partly drove her into the spectrum of special education, and encouraged her to enrol in thePost Graduate Diploma in Counseling for teachers and Post Graduate Diploma in Special Education Needs courses at ACT.
Coupled with her academic qualifications, Amrita decided to work as a freelance counselor for the parents of special children studying in her son's school. She noticed that the students often had issues with comprehending certain topics and concentrating, and she decided to guide the parents accordingly.
Amrita is a truly noble soul who is maneuvering through her way to help special children and enable them to reach their fullest potential while achieving great feats. That said, ACT is proud to have had Amrita as one of its alumni, and wishes her profound success in her future ventures.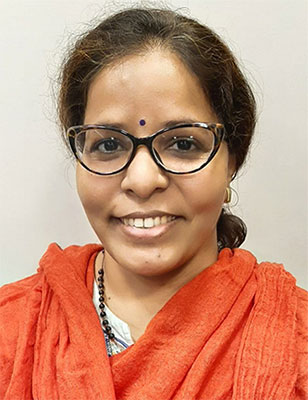 Vandana Manoj Thanekar

Course Done: Post graduate diploma in Special Education.
Vandana was working as a counsellor at the Bombay Institutions for the hearing impaired, and during her journey there, she realised that she was not completely confident in terms of how to counsel and help students coming from convent schools and other backgrounds.
Due to this, she started eagerly searching for special education programs that would help her how to excel in her role as a counsellor and special educator. However, most of the courses she came across were full-time programs, and it was hence difficult for Vandana to work and study full-time. At this point, she came across ACT's Post Graduate Diploma in Special Education, and found it relevant as the program would allow her to study online, at her own flexible schedule and pace.
Vandana found the course extremely useful because she got to learn about how to actually interact with and facilitate the learning of students with different special education needs. At the same time, she was willing to obtain a practical insight into how special educators practically engage in their respective roles. In response, ACT was willing to offer her a 1-3 months' internship opportunity. But her full-time job commitment made it tricky for Vandana to progress with the internship.
Despite the hurdles, Vandana has managed to enhance her performance as a counsellor, and ACT is very proud to have played a role in pivoting her career in special education and counselling.
Gail Thomas
Not all of us are always aware of what we will excel at, and one Gail Thomas was one such example. She never planned to be a teacher, yet her friends always believed that she had the traits of a quality teacher. However, Gail always held a soft spot for young kids, and was particularly pushed into the field of special education when her nephew was diagnosed with autism spectrum disorder. Despite being a bright child, her nephew required additional assistance, and as he prepared for a new school, Gail took it upon her to teach him. She would show him videos and pictures and teach her the English alphabet and numbers. While doing so, she also started teaching at a church. A combination of these experiences nurtured her love for teaching, and she specifically desired to assist students with special needs. That said, two years ago, she got enrolled in a foundation degree for special education, and decided to embark on a formal career in special education. To further her abilities, she decided to utilize her time during the pandemic, and Gail got admitted to ACT PG Diploma in SEN. She found the course immensely supportive, and with the acquired insights, she managed to secure a teaching position in the 98th Percentile School. Gail is still under the training phase of her new job, and is yet to commence her lessons. ACT takes pride in being associated with such remarkable individuals, and extends good wishes and blessings galore to Gail.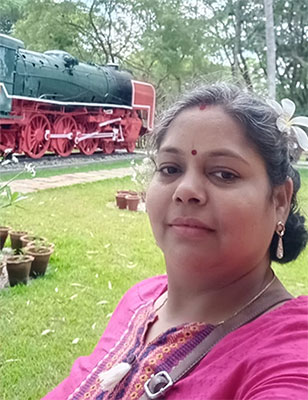 Daamini Dewangan
We are glad to share another success story!
We understand that success looks different for everyone, but its unanimous for our graduates. Learning with the Asian College of Teachers has empowered them to achieve their career goals and get ahead in ways that are personally meaningful for them. Daamini Dewangan, a BA graduate and a mother, wanted to learn about special education. She worked at Kidzee for around 2 months and then took a break from her career as she had to go to Singapore with her husband and son. She is an aspiring teaching professional who wants to explore teaching opportunities in foreign countries.
Daamini wants to join the field of SEN to support children with special needs. The special needs can include learning disabilities like Dyslexia, Dysgraphia, ADHD, cerebral palsy, muscular dystrophy, osteogenesis imperfecta and so on. She wanted to pursue an inclusive special education awareness program through which she can boost her international teaching career.
The P G Diploma in Special Education Needs (ADHD, Autism, Learning Disabilities) program has provided her with the fundamental platform through which she gained superior credibility as well as the chance to confidently start her career. Asian College of Teachers profoundly thanks Daamini for sharing her wonderful journey. We are sure her journey will certainly inspire many other aspiring teachers and others too.
Kolkata Office
Merlin Acropolis, Unit No 15/4, 14th Floor, 1858/1, Rajdanga Main Road, Kolkata, 700107
9830061531 /6292197604
Bangalore Office
SAI PREMA', 3rd Floor, Christ Lane,No.39, Krishnanagar Industrial Area,Near Forum Mall, Koramangala,Hosur Road,Bangalore – 560 029
9830061531 /6292197604
Mumbai Office
Mittal Commercia, Unit No. 510, C-Wing, Andheri-Kurla road, Near Mittal Estate, Marol, Andheri East - 400059
9830061531 /6292197604
Disclaimer: All SEN Courses are designed, developed and created by Asian College of Teachers Ltd, United Kingdom. These courses are approved by CPD, UK, and endorsed by NCC Education, UK, Training Qualifications, UK and Short Courses from CACHE, UK through Laser Learning UK
© 2021 Asian College of Teachers. All Rights Reserved. Asian College Of Teachers is a trading brand of TTA Training Pvt. Ltd (India) - CIN U80902WB2016PTC215839, Asia Teachers Training Co., Ltd (Thailand) - Registration No. 0105558193360, Asian College Of Teachers Ltd (UK) - Company Number 9939942 & Asian College Of Teachers LLC, (USA) - Federal Tax Identification Number 30-1261596 kreativewebtech
SSL Certificate