+91- 9830061531 6292197604
+91- 9830061531

Live Online Workshop on Special Educational Needs
Live online workshop is the new buzzword in the world of teaching and training. With access to internet, teachers who are willing to stay updated with the latest trends in their profession and upgrade themselves as dynamic educators, can enrolin the live online workshops from the safety and comfort of home. In this mode of learning, the facilitators and instructors function as guides, while the participants become active collaborators rather than mere passive learners. We, at ACT, have designed live online workshops where our students across the globe get the opportunity to attend live online classes and interact with their facilitators and peers and can also collaborate in online activities. The live online sessions have been specifically designed to hone and upgrade the skills of global educators, trainers, administrators, school managers, coordinators and other professionals without setting any locational limitations. As per a recent study, it was found that 92% of live online workshop and webinar attendees want a live question and answer session at the end of the webinar. Hence, we have kept this much-needed special feature in our workshops. Other modern features that are included in our live online workshops are as follows:
| | |
| --- | --- |
| text chat | screen-sharing |
| slide deck | whiteboard |
| recording | surveys and polls |
Why should you attend?
Live online sessions apt for working teaching professionals
Search for interactive learning ends here
Trainees will get opportunity to attend live classes
Text communication via chat messaging
Individual attention paid to one and all
Collaborative activities with your trainers & peers virtually
Attend our web sessions from anywhere as per your convenience
Cost-effective with increased productivity
Record the lectures to view them later
Learn about different job roles and opportunities
Who can attend this live online workshop?
Our live online workshops have been specifically designed for those with a passion for teaching and making a mark in the special education field. The webinars cater to:
Graduates fresh out of universities
Youngsters looking for a job in the field of education
Professionals in a mid-career crisis and looking for a career change
Experienced teachers or retired professionals looking for greater exposure
Those individuals looking to re-start their career in the field of education
SEN Live Online Workshops
Our SEN live online workshops comprise of online course access and online assignments along with interactive online sessions. Before the beginning of the session, all participating candidates will get access to their online course materials.The web sessions will be facilitated by multiple expert trainers who will help you with your lessons and assignments. The sessions being held live online, are quite interactive and let the participants interact with each other along with a bunch of interesting activities facilitated by the trainer. The online assignments will be evaluated by our trainers/tutors by the end of the batch. With our SEN certificate, you will get ample career opportunities to work as a class teacher in inclusive classrooms, shadow teacher, assistant teacher, school counsellor in schools across the globe!
Advantages of SEN Online Workshops
Save your cost by no longer travelling to different cities
Avail multiple interactive sessions with our expert trainers
Interact and collaborate with your fellow peers
Varied lesson plans and other resources provided for effective learning
Both online assignments as well as those given by the trainers
Optional Teaching Practice available
Topic: Supporting Diverse Learners in Inclusive Classrooms
Day-wise schedule
DAY 1
The Typical Classroom
Understanding & Identifying diversity in classrooms
Understanding & Fostering inclusiveness
Glimpses of most common SEN learners (Dyslexia, Dyscalculia, Dysgraphia, ID, ADHD, ADD, ASD, Impairments, EBD)
Quick Overview – Giftedness
DAY 2
Differentiation & the significance of IEP
Instructional Strategies that address diverse learner needs
Promoting "The 4Cs" to optimize achievement of learning outcomes for SEN learners
DAY 3
Incorporating educational technology and adaptive learning tools
Managing behavior in inclusive classrooms
Rights of SEN learners
Upcoming SEN Webinar Batch: Coming soon
Certification:
All ACT Courses are accredited by International Association for Quality Assurance in Higher Education (QAHE)
ACT is a member of CPD Certification Service UK
ACT is a member of The National Association of Special Education Teachers (NASET)
ACT is an institutional member of International Association of Special Education (IASE)
Now you can enjoy your classes virtually from the comfort of your home. Participate in our live online workshops and get certified from anywhere!
Trainer Profiles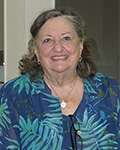 Dr Margaret Davitt Maughan is a Senior Educator with M.A.T. (Masters of Art in Teaching) from the University of Santa Clara and Ed.D. (Doctor of Education) Leadership, from the University of San Francisco and 35 years of experience in classrooms, curriculum development and interdisciplinary studies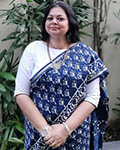 Ms. Anamika Mukherjee is a CACHE certified teacher trainer with 5+ years of rich experience in teaching adults.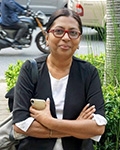 Ms. Kuhurina Basu has a rich 20-year experience of classroom teaching both in Mumbai, India and London, UK. She is CACHE certified teacher trainer and has also been associated with Cambridge International Diploma for Teachers and Trainers.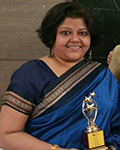 Ms. Aditi Ghosh is an internationally certified trainer in the field of Special Education with an extensive experience of 17 years in training adult learners.
Kolkata Office
Merlin Acropolis, Unit No 15/4, 14th Floor, 1858/1, Rajdanga Main Road, Kolkata, 700107
9830061531 /6292197604
Bangalore Office
SAI PREMA', 3rd Floor, Christ Lane,No.39, Krishnanagar Industrial Area,Near Forum Mall, Koramangala,Hosur Road,Bangalore – 560 029
9830061531 /6292197604
Mumbai Office
Mittal Commercia, Unit No. 510, C-Wing, Andheri-Kurla road, Near Mittal Estate, Marol, Andheri East - 400059
9830061531 /6292197604
Disclaimer:All SEN Courses are designed, developed and created by Asian College of Teachers Ltd, United Kingdom. These courses are approved by CPD Certification Service UK and endorsed by NCC Education, UK, and Short Courses from CACHE, UK through Laser Learning UK.
© 2021 Asian College of Teachers. All Rights Reserved. Asian College Of Teachers is a trading brand of TTA Training Pvt. Ltd (India) - CIN U80902WB2016PTC215839, Asia Teachers Training Co., Ltd (Thailand) - Registration No. 0105558193360, Asian College Of Teachers Ltd (UK) - Company Number 9939942 & Asian College Of Teachers LLC, (USA) - Federal Tax Identification Number 30-1261596
Designed by kreativewebtech
SSL Certificate