Counselling Workshop – Asian College of Teachers
Overview :
Teachers are in the frontline when it comes to the education sector. Therefore, the mental health wellness of teachers is of great importance and they need proper counselling as to how to cope with the stress and anxiety and also learn about the coping mechanisms. It is being witnessed that teachers' stress and anxiety have soared of late and they are becoming easily burned out. The teachers must learn to defeat stress and learn to work more effectively and hece need sound guidance. Our online seminar will focus on these areas and much more providing the fundamental guideline to make teaching professionals aware of mental health issues and how to prevent those.
Topics to be covered :
What is mental health and what factors influence it?
Stress, depression and anxiety
Recognize and prevent suicide and self-harm
Mental health first aid action plan: using case studies
Sleep and Screens
Strategies to help young people thrive
Workshop Date : 6th August, 2022 (3 pm to 5 pm IST)
Next batch : Coming soon
Trainer : Dr Anita Jain
Topic : Mental Health and Counselling for Teachers
Trainer Profile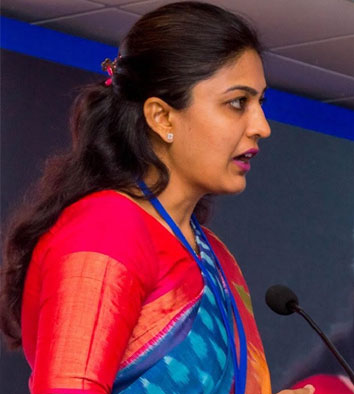 Dr. Anita Jain is a family physician with special interest in child health and preventive medicine. Dr. Jain trained as a doctor at KEM Hospital in Mumbai and has done her Master's in Health Administration from the University of Michigan. She is also an Associate Director on ACT's Board of Academics. Dr. Jain is certified as a first aid and emergency response professional with St. John's Ambulance and BLS/ACLS certified with the American Heart Association. She is the founder and lead trainer of Heartbeats First Aid - an initiative to empower people in health and safety at schools, workplace and communities. She is also clinical editor with The British Medical Journal.
Kolkata Office
Merlin Acropolis, Unit No 15/4, 14th Floor, 1858/1, Rajdanga Main Road, Kolkata, 700107
+91-6292150868
+91-6292137532
Bangalore Office
SAI PREMA', 3rd Floor, Christ Lane,No.39, Krishnanagar Industrial Area,Near Forum Mall, Koramangala,Hosur Road,Bangalore – 560 029
+91-6292150868
+91-6292137532
Mumbai Office
Dahisar, Mumbai
+91-6292150868
+91-6292137532
Disclaimer:All SEN Courses are designed, developed and created by Asian College of Teachers Ltd, United Kingdom. These courses are certified by CPD Certification Service UK and endorsed by NCC Education, UK, and Short Courses from CACHE, UK through Laser Learning UK.
© 2021 Asian College of Teachers. All Rights Reserved. Asian College Of Teachers is a trading brand of TTA Training Pvt. Ltd (India) - CIN U80902WB2016PTC215839, Asia Teachers Training Co., Ltd (Thailand) - Registration No. 0105558193360, Asian College Of Teachers Ltd (UK) - Company Number 9939942 & Asian College Of Teachers LLC, (USA) - Federal Tax Identification Number 30-1261596
Designed by kreativewebtech
SSL Certificate