Reasons Why Special Education Is The Career For You!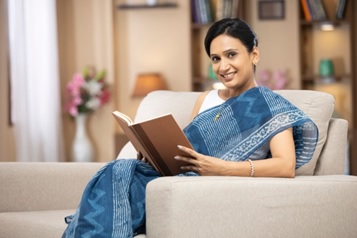 Special education field is an inspiring field to work in. though it comes with its own set of challenges, the reward of helping specially-abled children thrive in their lives is something worth experiencing. Special Educators are teachers with a set of skills to handle special needs learners which are more than just about instructing.

These teachers become the advocators of inclusivity and sovereignty of students with various learning abilities. This is in fact a power position to hold in society. Special educators honor each learner's unique abilities with various strategies that meet the need of each learner. They hone their set of qualities and competencies with Special Education Courses to excel in the field.

Now if you are wondering about whether or not special education can be your chosen career field then read ahead to discover more…
Top signs that You Are Perfect to embrace a Career in Special Education –
Doing Something Unique Tickles YouIf teaching is something that you are looking forward to and if doing something beyond just teaching gets you gray cells active, then special education can be your field to work on. One of the major differences between teaching kids and teaching kids with special abilities is that you will surely get children with different learning styles to nurture.

Whether you are tending to children with autism or ADHD or LD students, the range of learning styles and capacity will vary. Think about how does that makes you feel to recognize and help kids with abilities that are unique. If that is something you are very much looking forward to then this is the career for you!
Top signs that You Are Perfect to embrace a Career in Special Education –
You Are AdaptableNo two classrooms are the same and when it comes to meeting the needs of special needs learners, the room for a flexible and adaptive teacher gets wider. We all know that a one-size-fits-all curriculum does not work at all, especially for special needs students. Whatever you learn in your SEN Online Courses, will always need to adjust with the child's needs.

This is where your role as an adaptive teacher comes in handy. You as an individual must be prepared to develop individualized learning plans for each of your students to help them successfully improve their skills and abilities. Your ability to solve such complex circumstances will make you eligible to be flexible and adaptive as special education teachers.
You are patientTo be honest every professional field does require you to be patient. However, when it comes to special education, your ability to be patient and calm needs to be greater, Especially since, special education teachers work with learners who have a diverse range of abilities – knowing that your learners might not learn at first, they may need their own time all of these comes in an amplified version when it comes to dealing with special need children. It is often given that children with special needs develop skills at a slower rate and it is crucial for special educators to be patient while they work on acquiring new skills.
Passionate About Serving Not everybody can do the work as a special educator. it requires empathy and a lot of courage to sustain a career in such a field. Nonetheless, if you have a vision for the greater good and you have the heart to serve, special education is a field that can help you to shine your passion towards humanness. This field is for genuine people who are service-oriented and are passionate about impacting the lives of children who are unique to this world. So if you are someone who wants this kind of sense of meaning and purpose in life then special education is the right place for you.
Takeaway For Budding Special Educators You feel the inclination and resonated with this blog. The life of a special educator can come with a lot of hurdles, however, if your sense of purpose is awakened by reading the blog, special education can be your field to make an impact in the world.

Truth be told, there can be many signs while you choose your career, but the greatest hint comes from your own instinct. When you know this is the kind of work you want to do, taking a leap of faith is all you've got to do.

Inspired! Ready to get out of your comfort zone!

If your soul is craving to go beyond delivering the lesson and create some worthwhile experience in the field of special education, with Special Education Courses you can serve learners with special needs, create meaningful connections and make your life fulfilling.
Kolkata Office
Merlin Acropolis, Unit No 15/4, 14th Floor, 1858/1, Rajdanga Main Road, Kolkata, 700107
+91-6292150868
+91-6292137532
Bangalore Office
SAI PREMA', 3rd Floor, Christ Lane,No.39, Krishnanagar Industrial Area,Near Forum Mall, Koramangala,Hosur Road,Bangalore – 560 029
+91-6292150868
+91-6292137532
Training Centre in Mumbai
Dahisar, Mumbai
+91-6292150868
+91-6292137532
Disclaimer:All SEN Courses are designed, developed and created by Asian College of Teachers Ltd, United Kingdom. These courses are certified by CPD Certification Service UK and endorsed by NCC Education, UK, and Short Courses from CACHE, UK through Laser Learning UK.
© 2023 Asian College of Teachers. All Rights Reserved. Asian College Of Teachers is a trading brand of TTA Training Pvt. Ltd (India) - CIN U80902WB2016PTC215839, Asia Teachers Training Co., Ltd (Thailand) - Registration No. 0105558193360, Asian College Of Teachers Ltd (UK) - Company Number 9939942 & Asian College Of Teachers LLC, (USA) - Federal Tax Identification Number 30-1261596
Designed by kreativewebtech
SSL Certificate