25 After-School Questions Instead Of "How Was Your Day?"
9th March 2022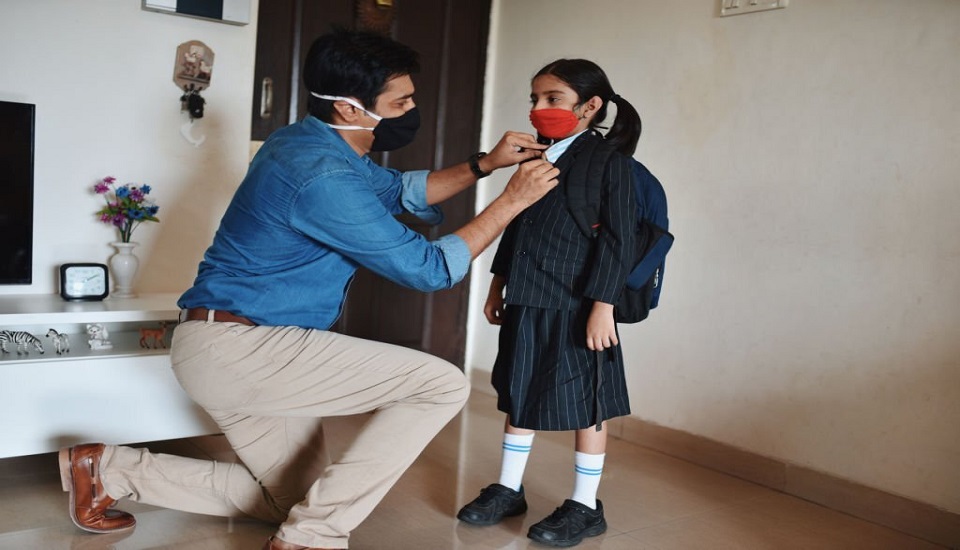 Getting a sense of your child's life at school is extremely important, isn't it? However, a lot of children have no idea what parents want when they ask, "How was your day?". The way you ask your kids questions can encourage or discourage them to talk more. Therefore, skipping the way-too-open-ended questions is necessary.
So, instead of asking "How was your day?", what can you ask?
Well, there are numerous helpful conversation-starters. Let us explore!
Helpful After-School Questions To Get Your Kids Talking
Try these questions, instead of "How was your day?" ----

What's the word of the week?
Did anyone cry?
Who did you play with today?
Was it funny?
Tell us one new thing you learned today.
Did anyone do anything pleasant for you today?
Tell us about what you read in class.
Who did you sit with at lunch?
Who inspired you today?
What did you not like about school today?
Did you ever feel insecure?
Who did you play with today?
What challenged you today?
What made you feel happy?
Who did you share your snacks with at lunch?
Did you like your lunch?
Who helped you?
Were you uninterested in any lessons today?
Did you help anyone?
What's the toughest rule to follow?
What is the most popular game at recess?
What did you like better today?
Who do you most love talking to at school?
What did you need help with today?
What did you do during PE class?
It is essential to know how to engage in a positive way with our kids so that they feel comfortable while opening up and sharing the good. Asking the right questions will encourage them to part with scraps of information.
According to Dana Basu, PsyD, a licensed clinical psychologist in private practice at everGROW therapy, after-school questions have to be specific as possible. She said, "I love asking my kids specific questions about their school day, which helps point their attention to specific moments. I find that this allows them to be better able to recall stories and moments from their day with me."
You can just start the conversation with your child by simply telling them how your day went. School can be tough for children, try to understand your child is hearing, seeing, and doing so many new things. Subsequently, they expect a sense of warmth and safety when they get home.
At first, try to connect with your child. Once they are involved, you can start to ask them questions about their day. Start with asking 4-5 questions and they continue according to the pace. Another thing that you can do is avoid eye contact while talking to your child. This is one way to make them feel more comfortable, particularly if they are more introverted or are maybe unwilling to share hard feelings with you.
The Bottom Line
Different approaches to after-school questions will give many opportunities to open up a lot of important conversations with your special child. SEN courses for parents program is an excellent way to support and help your special child. Nevertheless, please keep in mind that as every child is different thus, one question might work well for one child, it might not work at all for another. Here comes the importance of awareness and training.
Was this blog helpful?
Written By: Rimpa Ghosh