Parenting Children With Special Needs
21st October 2021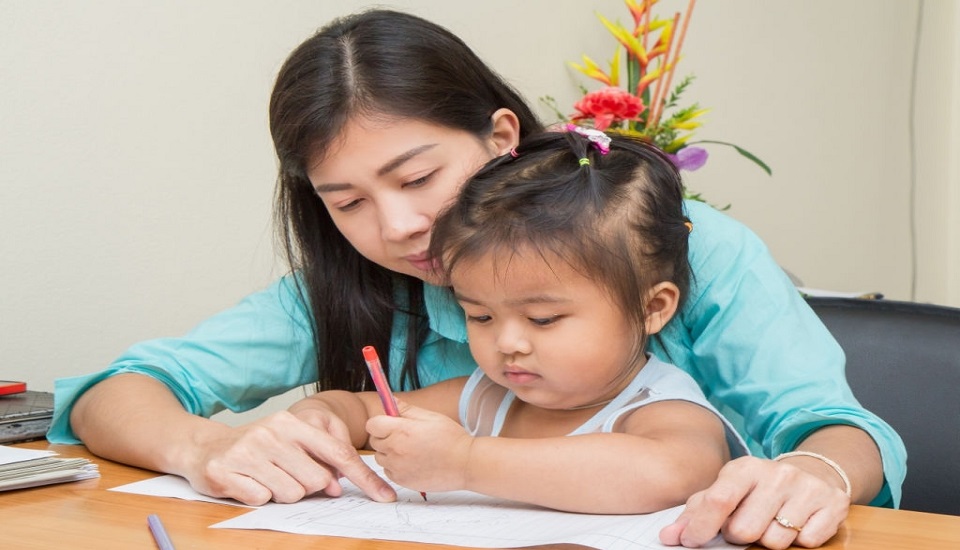 Having a special child is another level of challenge and parenting children with special needs is the next level test. It has been always observed that the parents of gifted children often terrify them and they lose self-control. As a matter of fact, they tend to give up.
Children who are diagnosed with down syndrome, autism, learning disabilities, etc., face hardships a lot. The parents get confused about how to tackle the needs of these gifted children and lose their hopes. Parents confront terms like Children with disabilities, which get their mental strength shattered into thousand pieces.
'Hey, my wife is having a nervous breakdown due to our special child'
'My child is not having mental growth and I can't even imagine how she's going to sustain'
'My career is at a stake because all I can focus on is how to help my child with learning disabilities
Such scenarios are so normal these days. To make the parents feel more comfortable while dealing with their gifted kids, the specially designed SEN courses for parents are the saviors. These courses have excellent features and are available in the form of online courses. The parents learn stress management, dealing with the whims and tantrums of the children like a pro, getting rid of all obnoxious thoughts, and so on.

Some tricks for the parents to take care of special children:
Talk to yourself:
Before we start, just remember that it's okay not to be okay all the time. You might feel guilty because of not being able to understand the needs of your kids having special abilities. That is indeed a moment of sheer depression, but please do not lose hope. Take a deep breath and talk to yourself.
Figure out the zones where your children are having trouble. We can understand that you are on your last legs but there is always a way out. Spend 10-15 minutes every day with yourself and evaluate where you're lagging behind. It might be because there is a communication gap between you and your child.
Remember, when God closes one door, She always has another special door opened for you. Aim for that door. A child with a special ability has been more creative and talented than many other ordinary children. Sip a cup of coffee or tea, and keep an eye on what your child excels at. Have a keen observation of any activity that ignites a good deal of interest in your child.
Socialization:
Everything gets healed when you have a genuine person to share your problem with. It is always essential to have an authentic friend who shall never judge your drawbacks or limitations. Rather he/she will always uplift your level of confidence by motivating you. This is a notable gesture.
Fix a date with your friend and take your child with you. It is an absolute win-win situation. The child will get exposure to the outer world and you can share the troubles you're going through with your friend. Your friend can definitely interact with your child and such a change will affect positively your child's mental health.

Another breakthrough is social media. In the social media platforms, you can come across certain groups of parents of gifted children who are worried similarly. That category is known as a support group. Once you start following those groups, you will eventually get to know that you're not the only one in this battle.
There are plenty of other people who also go through the same problem. You can see the posts of pictures of the parents with their special children and that can literally boost you up. They share their stories that how they have tackled the odds and won the battle of realizing their children's needs. Undoubtedly, those storied will inspire you more.
Involve your children with the siblings:
If your special child is not getting an opportunity to get along with his/her sibling, it will create an adverse effect on them. Let them play together and observe how convenient they are with each other. If you observe that there is a gap in between them, be careful, it can give rise to misunderstanding. Be an integral part of this bonding because any cold and transparent wall between the siblings is absolutely unwanted.
Never ever mention the word SPECIAL in front of your children. Child ego can be lethal sometimes. We do not want to scare you at all, but if one of your children starts believing that the other one is special, that might be a bit massacre. Sibling rivalry is a common phenomenon that should be avoided at any cost.
Giving compliments:
Children love to hear about how happy you are with them and how much you love them. You can play a trick over here. Let your children roam around and pretend that you are speaking with someone over a phone call. Talk good things about your children and explain how lovely the bond is between them. Such compliments tend to flatter them.
Giving information:
If you have two or more children and if one of them is a gifted one, you must reveal it to your other children. There are certain teaching techniques used to teach specially-abled children. If the other child has a query about the special education system, do explain his or her properly.
You should never hesitate to make a child understand that his/her sibling is different and super special. You can say that God does not bestow everyone with an equal number of qualities. Hence, the child might be able to speak or learn like the normal batch but he/she has a heart of pure gold. If you inculcate the sense of humanity into your child, nothing can beat that.
To end with
Thus, though stressing out of taking care of special children is normal yet there are several methods to confront against all odds. You must never lose hope. Take help from teachers who have a certificate in special education courses. In fact, you can also opt for such a course. Parenting children with special needs is unparalleled but not impossible if managed with proper tactics.
Written By: Rimpa Ghosh