Manage The Executive Dysfunction Learners Successfully
11th August 2021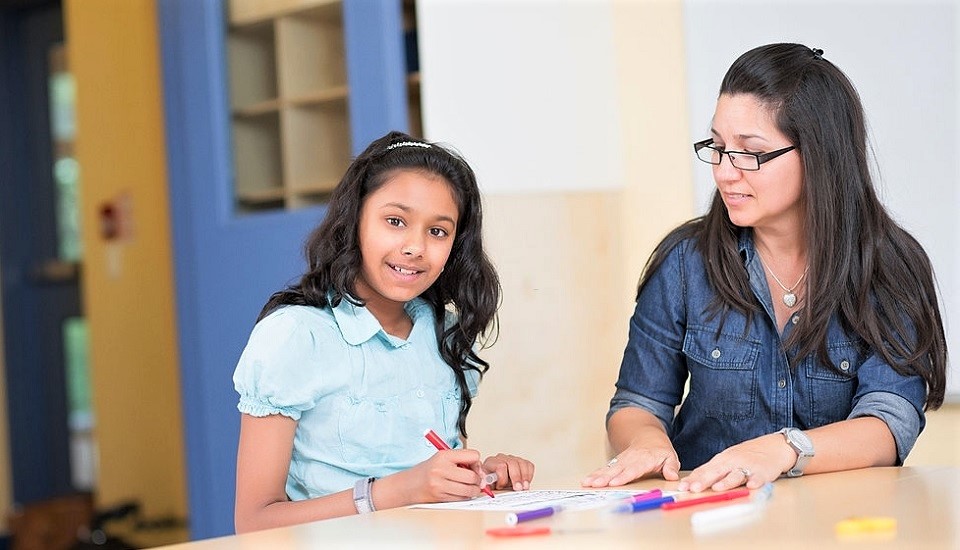 In general, executive functioning develops in late infancy, goes through noticeable changes throughout the ages of 2 through 6, and does not peak until around age 25. It takes time to completely develop. The executive functions are the important self-regulating skills that people use every day. Though, there are certain situations when a child might be weak in "executive functions".
These sorts of children need additional help to organize, control their emotions and impulsivity and everyday responsibilities. According to the experts, executive dysfunction is a term used to define the series of cognitive, behavioural, and emotional hitches which frequently occur as an effect of a different special need or a traumatic brain injury. Individuals with executive dysfunction struggle with planning, problem-solving, organization, and time management.
Some individuals are born with frail executive function, people with ADHD, depression or learning disabilities frequently have difficulties with these skills. Also, an injury to the front of the brain harms the ability to stay on task. Damage from Alzheimer's disease or strokes may also cause complications.
If you have a student who shows delayed executive functions then try to understand the answers to these following questions ---

Is the child exceptionally lazy?
Is the kid deliberately forgetful?
Is the toddler absolutely uninterested or consciously late?
Are you continually asking where his/her homework is?
Do you have a schoolchild who is frequently distracted? Or
Do you have a student who recognizes the information but can't seem to communicate it to you in a logical arrangement?
If you know the child then it might be that the child is not using these behaviours on purpose.
Schoolchildren with executive dysfunction have difficulties of a neurobiological nature that principally affect major areas like planning, flexibility, organization, and self-monitoring.
Ways To Manage The Executive Dysfunction Students Positively
Experts recommend a range of strategies to support these types of learners ---
The principal process involves occupational or speech therapists, psychologists, or reading instructors to study how to work around problem areas effectively. Cognitive-behavioural treatment is also being used in amalgamation with medication to treat any coexisting conditions like ADHD.
Several experts also recommend the Comprehensive Executive Function Inventory (CEFI) scale. This scale measures executive function strong points and weaknesses in children from 5 to 18. Parents, teachers, and children ages 12-18 can take part in the evaluation as well.
Another tool to diagnose executive dysfunction is the Barkley Deficits in Executive Functioning Scale (BDEFS). This helps monitor for glitches with executive function tasks like organization, self-restraint, enthusiasm, emotional control, and time management.
One more tool to diagnose executive dysfunction is the Conners 3-Parent Rating Scale. This processes behaviour in children ages 6-18. It supports identify learning difficulties in specific subjects, like reading, spelling, math and also in terms of wider concepts like memory.
Most schools need students to use a planner nowadays however, most of them often don't teach children how to use them effectively. On the other hand, as a hold-up to planners, a lot of schools are also using software platforms like eChalk to form web pages teachers use to post homework assignments and handouts.
Here are some helpful tips for managing the Executive Function difficulties ---

Implement a step-by-step approach.
Count on various visual aids to get systematized.
Use several tools like time organizers, computers, or watches with alarms.
Strategize for transition times and shifts in actions.
Makeagendas, and try to estimate how long each task will take.
Break long assignments into pieces.
Make a worksheet for getting through assignments.
You may discuss with a teacher or supervisor regularly to review work and troubleshoot hitches.
There are also professional executive function trainers or instructors who can help you sharpen the way you plan and carry out responsibilities.
Use Google Calendar or iCal to manage time efficiently.
Try 5-minute goals (short terms).
You may also use different apps to help you stick with healthy or productive habits.
You may use all of them to help your student to stay organized, study effectively, increase productivity, and manage time better. Additionally, the special needs teacher training programs prepare to teach professionals to handle these types of children more efficiently. Add these strategies to your repertoire of your approach.
Written By: Sonal Agrawal