6 Improved Parenting Tips For Helping Autistic Children
21st July 2021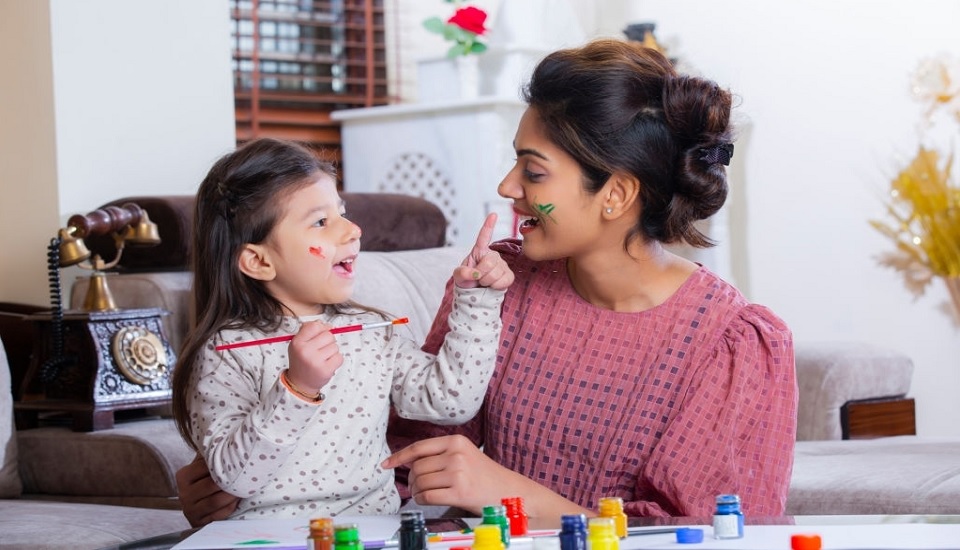 It is quite an understandable fact that getting an autism diagnosis for your child will be a tough situation for you and your family. You'll probably start wondering and worrying about what comes next to support your child. An ASD (Autism spectrum disorder) diagnosis can be particularly terrifying because no parent is ever ready to hear this about their kids. As ASD is not something a child simply just goes through it, there are therapeutic care and treatments. Apart from that, there are many simple everyday things that parents need to do to help their children acquire new skills.
Additionally, you may also get to hear that Autism is an incurable, lifelong condition and this upsurge your concerns about anything you do will make a difference. But remember, before just helping and nurturing your child, it is also significant to take care of yourself. You need to be emotionally strong to be the best parent you can be to your kid in need. These proven tips may help by making life less troublesome.
Tips To Ensure That Your Child Lives The Best Life
1. Prepare Yourself For Early Intervention
Acrucial period in child growth starts from ages 0 to 3 years. The earlier you can identify the better your child's treatment will be because there is no cure for autism. Some treatments that can aid create basic foundational skills for your youngster to build on as they grow and develop. Nevertheless, early intervention with SEN online courses is highly suggested, you may determine if your child is entitled to certain therapies, including:

Speech therapy
Occupational therapy (OT)
Physical therapy (PT)
Social or behavioral therapy (ABA, FloorTime, etc.)
Try to observe if your child facing issues with communication, including problemsin sharing emotions and interests. Children with ASD display issues with non-verbal communication, such as trouble in maintaining eye contact or reading body language. These are the common symptoms of autism.
2. Don't Wait For A Diagnosis
The best thing you can do is to begin treatment for your child right away. Search for help as soon as you suspect something's wide of the mark. Don't just wait to see if your kid will catch up later or expand the problem, also, don't even wait for an official diagnosis. The sooner kids with autism spectrum disorder get support, the better their chance of treatment success.
This is an effective way to speed up your child's development and lessen the symptoms of autism over the lifetime. Don't jump to assumptions about what life is going to be like for your kid. Learn about autism, accept your child and don't give up!

The symptoms of the autism spectrum often change over time by becoming more or less severe. As an aspiring or working special educator, knowing the various levels of Autism aids in providing the required amount of support.
3. Maintain A Schedule
Research shows, children with Autism tend to do best when they have highly structured timetable or routine. Yet again, this goes back to the reliability they both need and require. To help your child in a better way, set up a timetable for your child, with regular times for meals, therapy, school, and bedtime, etc.
Try to keep interruptions to this routine to a minimum and if there is an inevitable plan modification, formulate your youngster for it in advance. Make a home safety zone and reward good behavior. Positive support works great for children with ASD. Acclaim your child when he/she act properly or learn a new skill.
4. Use Non-verbal Ways To Connect
We understand connecting with a youngster with ASD can be challenging, but you have to, isn't it? There are ways where you don't need to talkor even touchto communicate with your child. What are those?

You communicate by the way you look at your child
You connect with them by the tone of your voice
Even you may communicate by your body language
And perhaps the way you touch your child. You will see even your child also communicate though if he or she never speaks. It's just you need to learn and understand the language. Look for different non-verbal cues and pay attention to contradictions.
5. Create A Personalized Plan
Make a personalized autism treatment plan by yourself. Create it on your child's interests, teach different tasks as a series of simple steps, try to engage your kid's attention in extremely structured activities actively. Provide regular reinforcement of behavior but remember this plan can be tailored according to the individual requirements. As a parent, you know your child best, so it's up to you to make sure those requirements are being met.
Determine what are your child's assets and weaknesses, which actions are producing the most problems for your kid, how does your childlearn best and what does he/she enjoy the most. Check if those activities can be used in the treatment and to strengthen learning. Your participation is vital to success, you are the one who can work hand-in-hand with the professional team and following through with the therapy at home.
6. Find Expert Help And Support
Luckily, when it comes to autism care, there are a huge variety of therapies and approaches. Try to keep in mind that you don't essentially have to choose just one type of therapy. Usually, ASD treatments consist of behavior therapy, speech-language therapy, play-based therapy, physical therapy, occupational therapy, and nutritional therapy. Nowadays, there are several places that families of kids with ASD can turn to for advice, a support hand, encouragement, and care.
If you wish you may join an ASD support group or respite care. Individual, marital, or family counseling is also another option for you. Don't be frightened to try something new, however, study every new treatment with a sceptical eye, including medical treatments and interventions.
Parenting isn't ever easy, and raising a child with special needs is even more stimulating. We recommend, don't try to do everything on your own. Educate yourself more with Autism courses online programs. Your child needs your love and care, show them compassion, understanding, and kindness. Additionally, protect them from the tribulations of the world, but then again don't hide them from it.
Written By: Sheetal Sharma