Montessori Training In Special Needs Classrooms
15th April 2021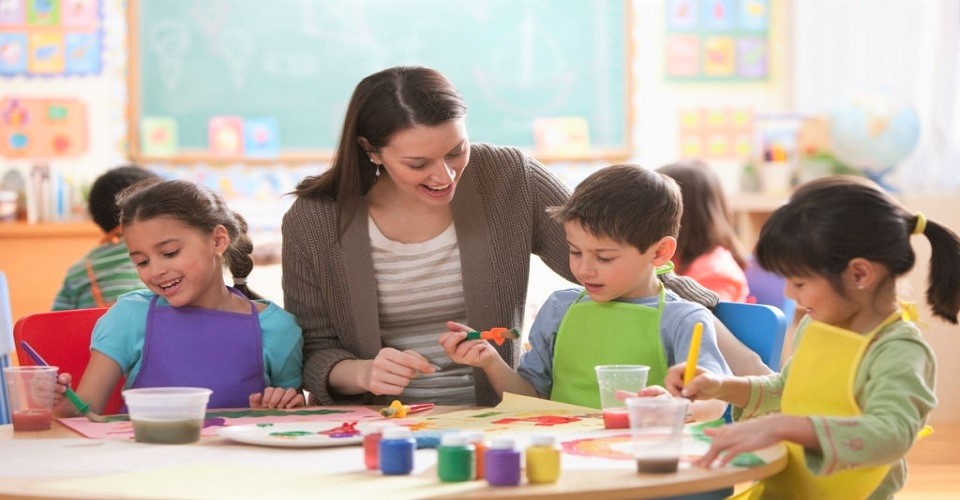 Is Montessori a helpful fit for children with special needs?
This is a very thought-provoking question and depends on several factors like the category of special needs, the support a school offers and so on. Often, parents and educators ask or wonder if the Montessori approach is a correct method for children with special needs or not. As a 21st century special needs educator with a SEN teaching assistant course, you need to know whether the Montessori approach is helpful for students with special needs or not.
Maria Montessori's educational method along with materials was first established on annotations of children she worked within the city slums. She was years ahead of her time and if you study her philosophies then you will understand that the Montessori method is planned for everyone.
Montessori and Special Needs Children
In a general Montessori classroom, you usually won't find a particular "box" as children don't have to categorize. Teachers and parents are the first adults to notice any red flags or symptoms of special needs in children. However, this is also a fact that though some special children are a good fit for Montessori schools, others aren't. This means it also depends on whether a school can meet the special learning needs of the student or not.
There are some pros and cons of Montessori education for special needs students. These are sketched below –
| | |
| --- | --- |
| Pros | Cons |
| Research shows that the mixed-age classrooms let special students work with older peers and this is effective. | Some schools do not willing to move learners along. These particular schools might be a bad fit for some special students. |
| Learners are generally being given lots of scopes to determine the focus and pace of their education. | This cannot be an ideal fit for the special students who are exceptionally gifted. |
| In preschools, learning over imaginative play helps to improve the reasoning and problem-solving skills of special children. | If a child is very much gifted in the creative arts, they may find these imaginative play or games less engaging than progressive. |
If a Montessori school can meet a special child's learning needs through personalized programs then it can be a great fit.
A Montessori classroom is jam-packed with interesting learning materials that involve all of the senses. These materials are hands-on and therapeutic. It offers a great chance for children with special needs to use their hands to explore and learn. We also know the fact that the Montessori children are being stimulated to work at their own pace, without the pressure of competition, test scores, and grades. This kind of independence lets the special needs child flourish.

There is an importance on harmony, collaboration, and respect in the philosophy of Montessori education. Most of the time, a child with special needs is being teased or disliked, in Montessori classrooms, the other children are generally encouraged to accept, help, and boost a special needs child. This effectively helps in building the self-confidence of a special child.
So, till now we have spoken about the pros of Montessori education in a special needs child's life. Let us now discuss some cons as well –

Usually, a Montessori class tends to be large. For this reason, a special needs child who requires a lot of one-on-one adult direction may not get as much attention as the child needs.

A special child who needs more help may not be a good fit in a Montessori class as children are being encouraged to work independently in Montessori classrooms.

It has been seen that some Montessori training centres do not include any information on working with special needs children.

Because many Montessori schools are private in nature, they are not able to provide extra facilities to the special needs children as well as his/her family.

Sometimes, special needs children are often starting Montessori at a later age. As a result, they've missed out on initial work.

Not all Montessori schools are formed equal, and often, may not be equipped with the correct materials and trained teachers for special children.
Well, Montessori schools are different by design. In this type of classroom, every student has an individualized education plan, customised as per their age, personality, and learning predilections. Special education courses also speak about the age, character, and learning preferences of special needs children extensively. It also has been seen that some special needs students tend to flourish in Montessori classrooms which are multisensory by structure.
If your child requires special needs education and you're not sure if a Montessori school is the right fit or not, we'd recommend talking to the experts and the school administration. Ask the experts if your child needs any medical, physical, or psychological needs which can be met in a Montessori setting.
Written By: Bindita Sinha