The Demanding Career as a Special Needs Educator to Consider For a Successful Career Growth
17th November 2020
Special educational services safeguard the fact that the right to education must be accessible for every student, no matter their distinct needs. Children with different special needs entail the distinctive training by specially trained teaching professionals to help them in achieving their highest potential. Generally, the special education teacher work with students with austere cognitive, emotional, or physical special needs and their job is teaching them life skills as well as basic literacy. The inclusive education for Children with Disabilities (CWDs) in India has been marked by policy incongruities and the lack of accessibility of data and scarcity of assessment, resulting in some stern gaps in execution the interventions.
As per the results of the 76th round of the National Sample Survey 2018, only 23.1% Children with Disabilities (CWDs) in India currently are attending schools.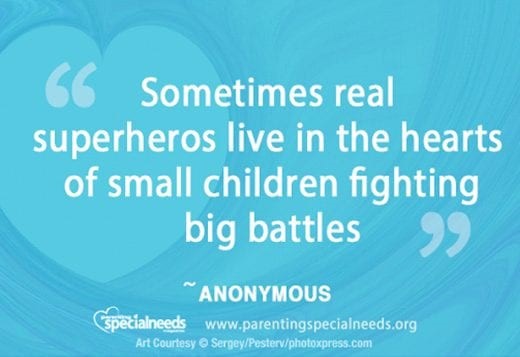 What does a Special Education Teacher do?
The major responsibility of special needs educator is to teach and interact with children who have a variety of special needs. They are being trained in explicit special needs that comprise of different learning disabilities, behavioural, speech or language impairments, visual impairments etc.

Special needs educators form and apply apt curricula. They also assign activities that are definite to each student's abilities and needs.
Special education needs teachers include themselves in each learner's academic, social as well as behavioral growth.
They support in developing Individualized Education Programs (IEPs) for each learner.
They go over the IEP with a child's parents and general education teachers as well as school administrators.
They also associate with parents of a child to keep them updated on growth and make recommendations to help to learn in the home.
They need to communicate and coordinate with others involved in the child's well-being.
They plan lessons, instruct children, and allocate activities to children.
They also grade assignments and tests, track students' development.
Sometimes, special needs teachers teach at the elementary, middle, or secondary school level at a public or private school also.
French physician, Jean-Marc Gaspard Itard is the father of special education.
A degree in special education is a meaningful choice for a life-long career for a number of reasons:


Because of such career opportunities and demands, nowadays a lot of teachers as well as parents pursue ADHD courses online. Studying online is an appropriate approach to advance a career while working full-time or doing other things.
Occupational Sector/Industry for Special Needs Educational Teacher
In India, though the right to inclusive education for (Children with Disabilities) CWDs has been accepted by the Right to Free and Compulsory Education Act 2009, the Sarva Siksha Abhyaan, the Rights of Persons with Disabilities Act (RPWD Act) 2016 and the new New Education Policy 2020, there are still uncertainties for inclusive education in the country.
The problem is CWDs, for the most part, remain excluded from the educational system and hardly progress beyond the primary education. The numerous school models for CWDs like - regular schools, special schools and home-based education with little synchronization between the Ministries and Departments is a crucial reason for the execution of different schemes that give rise to more complications. However, the New Education Policy has tried to resolve these complications from the teaching learning process.
Just like there are many students with numerous different sets of needs, there are several special educational needs career choices for you, like:

Special Education Teacher
Early Intervention Therapist
Art Therapist
Special Education Administrator
Educational Diagnostician
Speech-Language Pathologist
Interpreter
Occupational Therapist
Shadow Teacher
Special Education Paraprofessional
Educational Specialist
Curriculum Designer
Blogger/Writer/Lesson Planner
Director of Special Education
Academic Dean
Postsecondary Professor
And many more!
Where Can You Work as the Special Needs Educational Expert?
Well, your professional opportunities depend on where you live, your selected industry, and your level of education. While some special education graduates work in different non-profit sectors, act as public advocates for children and families, others work as educational administrators who make as well as manage programs for students with special needs.
A special education degree formulates you for a lot of types of teaching careers. Most progresses work as special education teachers, helping students with physical, emotional, behavioral, plus intellectual special needs to overcome challenges by developing their fullest potential. Well, some of the graduates also work in rehabilitation centres as well.
Aspirants can enter into the field of special education after completing their Class 12.
Conclusively, career in Special Needs Education is a substantial option as long as you keep on learning plus improving your knowledge as well as skills. There are a huge number of courses like ADHD courses online that will help you to become a special educator. If you master the special needs education, you can select from a wide range of career choices available now as careers in special education will only continue to grow.
Written By: Gargi Sen