Effective Considerations That Will Help in Planning Your Special Child's Needs Successfully
18th September 2020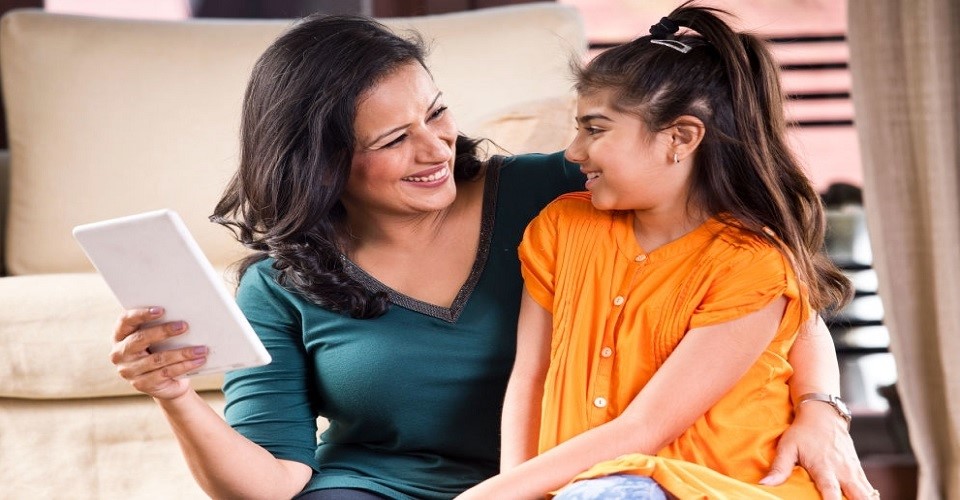 "My child is stressed and struggling a lot… and I'm exhausted."
"As a parent, I feel like I'm not doing sufficient, but I don't know what else to attempt."
We understand that, being parents to a child with special educational needs is very thought-provoking. You are trying your best to be compassionate, enduring and affectionate but there are many days when you're so exhausted of all the struggles that you just don't know how to help your kid. Bitterness, Uncertainty, Frustration, Sadness, Impatience and GUILTINESS are some of the everyday challenges that you face while raising your child. There are many other parents who are also struggling just like you... So, what can parents do while raising a special child?
At first, planning is important and here you may face difficulties like what type of care your child will need and so on. Well, most of the time parents often feel overwhelmed about special needs forecasting as they do not have a clear representation of what their children will need in the upcoming time. That's why it's important for you to find a support system, asking for help doesn't make you weak. When you find other people who are also walking this path like you, you will get help from their strategies, new resources, as well as support from other parents too. You may talk to your –
Child's teacher
Paediatrician
Counsellor
Other special needs parents
Spouse
Friends
Family members
It's wonderful when parents of children with special needs get a support system that's strong and dependable and they can provide help and affection for your child.
Sometimes what happens is like, as a parent you may have held some fantasies about your child's future like where they would go to college, what sort of career they would pursue, etc. Then, once your child's special needs came to light, you may have experienced a moment of sadness (not in all the cases). In the long run, you accept the reality and try to appreciate your child's distinctive gifts. You can focus on discovering as much as you can about all those options that will meet your child's needs. Sometimes, people have no idea what it feels like to be in your shoes, so you can't expect them to understand your choices. Just ignore all the judgemental opinions of others. Let your decisions be between you and your child, nothing else matters.
After that, go for a development instructor who will provide therapeutic and training services for your child. Usually, these services include normative growth like coaching parents and advancing the baby's sensory-motoric capacities etc. Trust us, there are people who make a profession out of helping parents of children with special educational needs to steer the options and pitfalls. In the world of special educational needs, there is always a Plan B, and typically a Plan C, so make sure that there is space to calm down and move easily if things go critically.
Another thing, which is critically important here - a financial plan. If both the parents are working full-time, then perhaps they can be able to earn enough money for a family to live easily. But then again when you're the parent of a child with special needs, the costs increase with special needs equipment, medicine, therapists, and extra money to drive to all those specialists etc. Identifying and prioritizing goals are crucial along with reviewing your financial plan frequently.
The biggest mistake that parents make is failing to interact with a special child. Well, most of the time, they try to ask a question (sometimes, the special child hates questions, he won't answer), then they give up and starts talking to others. Depending on the child's special needs, it may be essential to make a proper introduction. Then describe the activity that you will be doing with the child, explain the different steps of the going-ons, including the beginning and the end – try to make as much eye contact as possible. However, some special needs children recognize sensory input in different ways and may be unable to express their uneasiness. Here, you need to remember that all behaviour is communication, always keep a viewpoint for these changes and think about what the child is communicating to you.
Creating a complete routine before school starts, helps the parents of special needs children. Keeping a familiar routine each day can help to ease the nervousness and provide your child with an easier start to the day. Reading different stories about other kids going to school can help your child to ease worries, these social stories empower your child to see themselves as having a feat at school. By adding a footnote, or a joke or even a favourite picture (anything like this), lets your child recognize that you are thinking of them. Here, you can tuck a small family photo, or any comfort item in your child's pocket or backpack for them to check during the day. This will support your child to get relaxed with the complete arrangement of the classroom by giving a brief glimpse. It can help alleviate some of your child's worries as well.
At last, keeping faith is the single most significant excellence for anyone who works with children with special needs, especially for the parents. Add up all the energy essential to raise a typical child with proper awareness that can be learned through the special needs education courses. Being a special needs parent necessitates more than strength and you know what, you don't have to be a perfect parent to be a decent one, just love them.
What guidelines do you share while raising your child with special educational needs? Tell us!
Written By: Aditi Ghose