How to Manage Kids with ADHD at Home Successfully
21st August 2020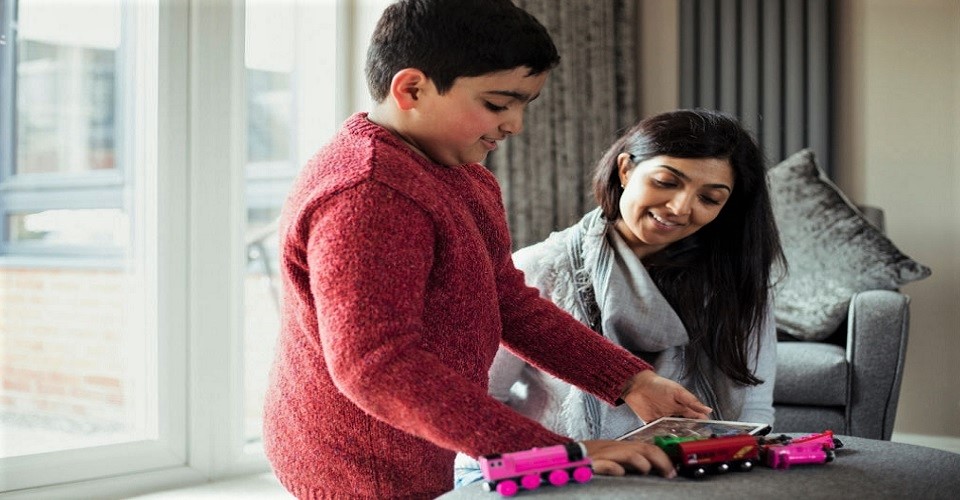 Generally, children with ADHD have shortages in enforcement function and it is completely understandable that life with a kid with attention deficit hyperactivity disorder (ADHD or ADD) can be frustrating, sometimes even overwhelming too. When you are a parent of a child with ADHD, you may follow a different approach to discipline. Well, managing the attention deficit hyperactivity disorder (ADHD) in children is about first accepting that your kid will act up in challenging ways.
Generally, most parents are good parents but in managing children with ADHD, only 'good' won't be adequate. With a few small changes to your parenting schemes and the way you interact with your child, you can actually help and support your child with ADHD.
Positive Attention
At first, accept the fact that like all children your child is also imperfect. For an ADHD child to feel acknowledged and supported, the child needs to feel that the parents have the confidence in his/her abilities. Try to do your best to love your child unconditionally and treat them in normal way. That will help your child to become a better person and try not to believe all the "painful news" about your child's ADHD. Don't let the negative remarks dissuade you from doing every positive thing for your child.
Simplify
Usually, a child with ADHD may become more distracted and disturbed. That's why make sure your kid has a quiet, private space of his/her own. Allow adequate time for what your kid needs to do, like homework or getting ready in the morning. Set up uncomplicated and inevitable practices for meals, homework, play, and bed etc. Remember, your job is to make and keep up a proper structure in your home.
Apt Behaviour Management Plan
A proper behavioral management plan can make your child's behaviour easier to manage and handle. An apt behavioral management plan supports your child towards suitable behaviour with developing the different kinds of social skills to get along with others. The foremost behavioral management plans are commonly based on the sound professional proposal about what suits your child and his/her family. Remember, the plans should consider all the aspects of your child's experience, including your kid's needs as well as responsibilities at home, at school along with other social settings. You should discuss the plan with your child carers, therapists and teachers.
Encourage
Try not to ever punish your ADHD child for bad behavior that he or she is unable to control. Children with attention deficits usually receive great help from different kinds of physical activities. These help in focusing their attention on specific movements and skills. Just like other normal kids, it improves concentration, decreases depression and anxiousness, promotes brain development of your child.
Teach your child how to socialize
We understand the fact that it's hard for children with ADHD to learn social skills and social rules. However, you can help them in a great way…try to speak gently with your child about how to make changes. Maybe you can just invite only one or two friends at a time at first and observe them and your child closely. Find out some time and space for your child to play, and reward good behavior frequently. Start with simple social interactions.
Along with all these suggestions, prevent unhealthy eating habits or snacks for your child. As a parent, you need to take over as the executive by providing guidance while your child slowly acquires executive skills of their own. All of these significant things can be learned through ADHD training for parents programs. Moreover, when parents work collectively with a child's teacher, it increases the chances that a child will be successful in life and in school.