The Impact of Inclusive Education on The Future Special Needs Educators
4th March 2020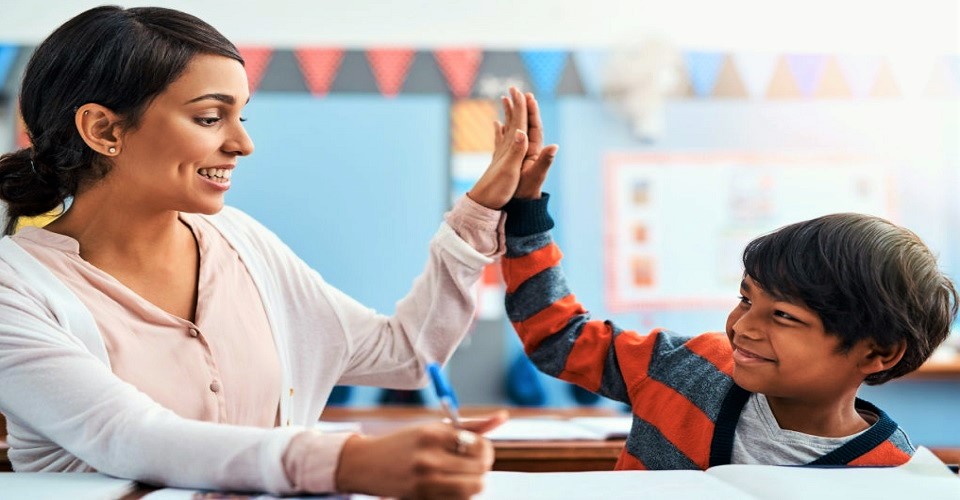 Inclusive education is about looking at the ways the schools, classrooms, programs and lessons are designed so that all children can participate and learn. It is also about finding different ways of teaching so that classrooms can actively involve all children. It also means finding ways to develop friendships, relationships and mutual respect between all children, and between children and teachers in the school, especially in the case of the children who have special needs and the teachers who are in charge of their education.
Moreover, inclusive education is a way of thinking about how to be creative to make the schools a place where all children can participate. Also, creativity may mean teachers learning to teach in different ways or designing their lessons so that all children can be involved and this is something which can be very helpful for the learners of the online SEN courses for teachers, who are expected to become special needs educators in the future.
Below, we will have a look at the various benefits that the future special needs educators can derive from the implementation of the inclusive education in the classroom.
There are certain principles that build the base of inclusive education. They are enlisted as below.
Principles of Inclusive Education
All children can learn.
All children attend age appropriate regular classrooms in their local schools.
All children receive appropriate educational programs.
All children receive a curriculum relevant to their needs.
All children participate in co-curricular and extracurricular activities.
All children benefit from cooperation, collaboration among home, among school, among community.
With the aforementioned principles in view, it is the duty of a special needs educator to be able to provide the right kind of inclusive education to the students under his/her tutelage. However, it is not possible for them to do the same if they don't get the right information while pursuing the online SEN courses for teachers, which might create hindrance en route to their becoming able special needs educators in the future.
Let's have a look at the key features that inclusive education has on offer. These are the features that a future special needs educator should keep in mind to make inclusive education successful.
Key Features of Inclusive Education
Accepting unconditionally all children into regular classes and the life of the school.
Providing as much support to children, teachers and classrooms as necessary to ensure that all children can participate in their schools and classes.
Identifying children at what they can do rather then what they cannot do.
Teachers and parents have high expectations of all children.
Developing education goals according to each child's abilities. This means that children do not need to have the same education goals in order to learn together in regular classes.
Designing schools and classes in ways that help children learn and achieve to their fullest potential (for example, by developing class time tables for allowing more individual attention for all students).
Having strong leadership for inclusion from school principals and other administrators.
Having teachers who have knowledge about different ways of teaching so that children with various abilities and strengths can learn together.
Having principals, teachers, parents and others work together to determine the most effective ways of providing a quality education in an inclusive environment.
There are a number of benefits that are derived from the implementation of inclusive education in a classroom. The future special needs educator should understand how to effectively extract these benefits and utilise them so as to get the most out of the students as they look forward to the successful completion of the course in complete co-ordination.
Benefits of Inclusive Education
All children are able to be part of their community and develop a sense of belonging and become better prepared for life in the community as children and adults.
It provides better opportunities for learning. Children with varying abilities are often better motivated when they learn in classes surrounded by other children.
The expectations of all the children are higher. Successful inclusion attempts to develop an individual's strengths and gifts.
It allows children to work on individual goals while being with other students their own age.
It encourages the involvement of parents in the education of their children and the activities of their local schools.
It fosters a culture of respect and belonging. It also provides the opportunity to learn about and accept individual differences.
It provides all children with opportunities to develop friendships with one another, which provide role models and opportunities for growth.
The aforementioned nuances of inclusive education, when utilised properly, can help in the development of the overall teaching-learning process, thus helping both the students and the teachers in charge of their education to be able to become competent enough to successfully complete the course curriculum, especially in the case of special needs education. The learners of the online SEN courses for teachers, who are expected to become special needs educators in the future, need to understand and learn these nuances and utilise them to their advantage in order to derive the maximum benefits and make the learning process impactful for the young learners, especially those with special needs and shape their future in the right way.