Train Paraprofessionals Effectively With These 4 Steps In Your Special Education Classroom
21st November 2023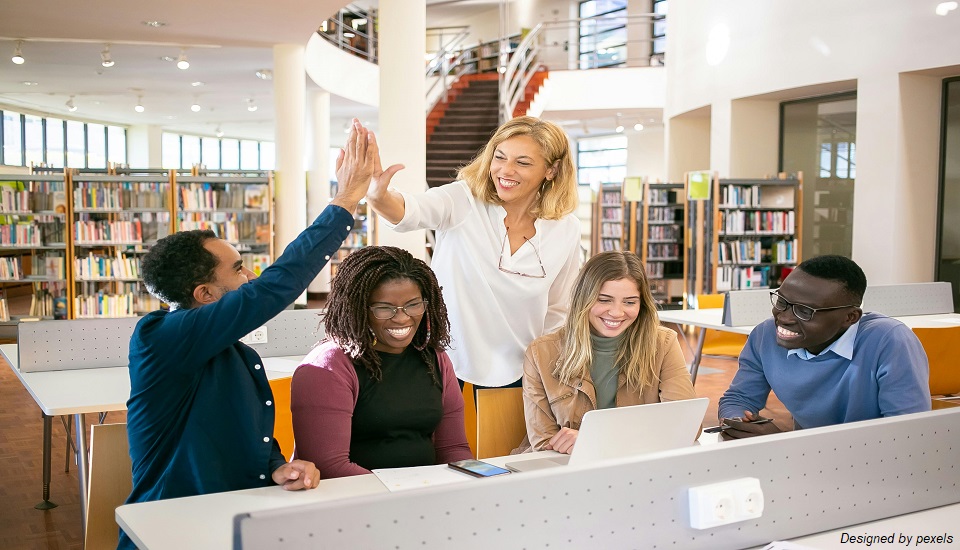 The training you provide your paraprofessionals is actually vital for your special educational classroom. If they are well trained, it basically means that your students will get the right support for their educational goals. With them being properly trained, it also means that you can maintain an organized and cohesive classroom. If training your staff feels overwhelming, you can break down the process to make things more manageable. Here are a few ways to help your paraprofessionals succeed.
What Do Paraprofessionals Do In A Special Education Classroom?
In a special education classroom, paraprofessionals offer various kinds of support. They work with children to have their IEPs ready and provide an instructional plan and behavioral support.
They might also often work one-on-one with students when teachers cannot thereby offering individual support and catering to their needs.
Apart from encouraging child development and helping them meet their academic and social needs, this is what paraprofessionals do:

Paraprofessionals offer support to students either during or after the teachers' lesson to help them grasp the material better. They reinforce classroom instructions in ways that might have been otherwise impossible. Furthermore, they offer instructional support which the teachers might not have been able to focus on during the class as they cannot give individual attention to everyone.
To English language learners, they offer support by helping them understand the lessons in their native language and working with them to apply concepts, feel more comfortable, and achieve curriculum goals.

If students have a behavioral intervention plan as a part of their IEP, the paraprofessionals can help with the implementation. They should know how to respond to specific negative and positive behaviors while encouraging them to modify the negative ones.
They can also help teachers document the techniques and interventions that are working for certain students. By communicating these with the teachers they can help teachers understand the student's behavioral needs and collaborate with them to respond with productive solutions and empathy.

Support For Physical Disabilities
Students with physical disabilities also receive help from paraprofessionals. They help these students by enhancing their adaptive skills and enabling them to follow rules within the classroom. These professionals help students develop their communication, and social skills and help them make friends in school.
Hey, do you follow us on Social Media? We regularly share upgraded educational content, tips, feedback and more. Check us out by clicking the profiles here - Facebook / Twitter / LinkedIn / Pinterest / Instagram / YouTube
How To Train Professionals In Your Classroom?
Follow these steps to ensure that your paraprofessionals have all the training they need in your classroom to help your students achieve their goals:

Create Goals And Encourage Collaboration
Establish early goals to help your paraprofessionals understand their role in the classroom and what you expect out of them. This will ensure that everyone works towards the same objectives and maintains a cohesive classroom environment that aids student progress and improves consistency. Build trust between you and your paraprofessionals and help them feel they are part of the same team.

Put Together A Training Binder
Putting together a binder allows you to organize all the goals and information for your paraprofessionals. Additionally, it prevents you from having to remake materials every time a new professional comes in for training. Your binder should include classroom rules, paraprofessional duties, class schedules, classroom goals, medical information, etc.
A binder also prevents you from forgetting useful information and allows your paraprofessionals to read them at their own pace. As the school year progresses you can add extra information and make adjustments as and when the information changes.

To prevent dumping your paraprofessionals with information, try breaking down topics into bite-sized pieces. Dedicate a month or a week to one topic so that they can grasp their job role better and deliver accordingly.
Dedicate your time to specific topics like classroom setup, IEP plans, scheduling, data collection, behavior plans, and inclusion. How you break down the topics is up to you and depends on the needs of your classroom and individual students.

Practice Skills In The Classroom
Modeling as a paraprofessional is one of the best ways to train them. Thus, extend your proper support and practice the required skills in the classroom to help them fulfill their duties cohesively.
You can also provide visual resources around the classroom to help your paraprofessionals remember and utilize the information you give to them.

Provide Constant Feedback
Once a portion of your paraprofessional training is complete, make sure you give them proper feedback on where and how they did well and the areas that require improvement. This feedback will allow your assistants to adjust their approach thereby creating open communication and catering to the students better.
By offering positive feedback, you can encourage them to have a positive mindset. Alternatively, you should also be open to receiving feedback from your paraprofessionals to know if they have any ideas, observations, or techniques that you can use.
Help Your Paraprofessionals To Be The Best Version Of Themselves
Create a team-oriented classroom environment by using the tips mentioned above. Be on good communication terms with your paraprofessionals to work towards the same goals, benefit your students, and work towards positive results. In case your paraprofessionals are relatively new, ask them to undergo online special education courses to make the training sessions even better.

We believe education should be accessible for everyone. That's why we don't charge for our blogs. Find the right course that will help you in your career with us, contact us at - + 1800-212-6400. You can mail us at act@asiancollegeofteachers.com

Written By: Sanjana Chowdhury