Common Core Standards: Here Is What Special Education Teachers Must Know!
31st October 2023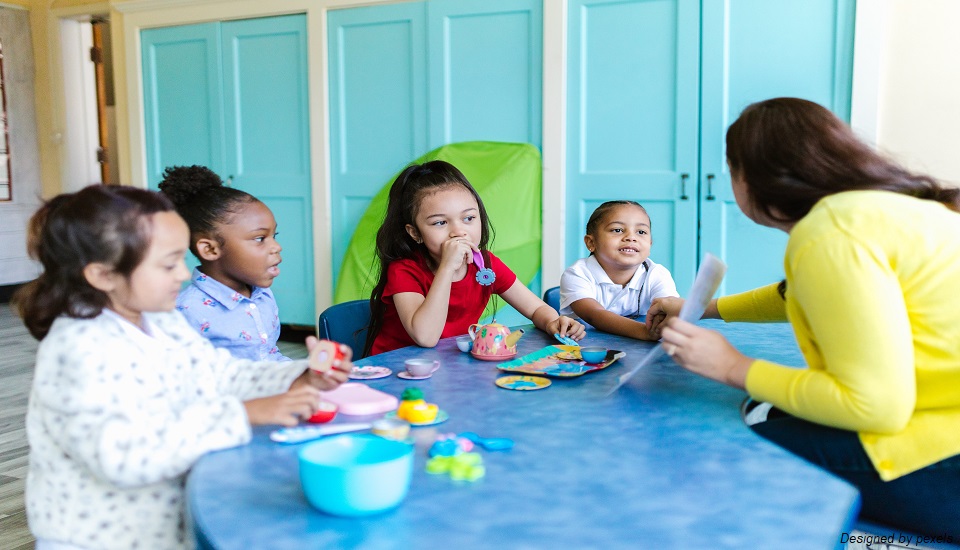 Students with special educational needs require specific adaptations, additional accommodations, and other assistive technology to help them meet higher standards. The Common Core Standards document serves as a life-changing experience for struggling students.
The documentation states that students should be given appropriate interventions thus allowing them to be a bit more successful in all spheres of their academic life. Educators with proper credentials in in-class or online special education courses have made broader interpretations to make room for appropriate adaptations as and when required by the students.
What Is Common Core Standards?
Common Core Standards are educational objectives intended to unify parents and educators of special educational needs students. They put in their combined efforts to prepare students for higher education and careers after their higher school. They ensure the team effort is in place and equip students with the knowledge and skills required to survive in the real-life world.

Source: www.csmonitor.com
The document also focuses on providing objectives related to the instruction of English Language Arts (ELA) and mathematics. The ELA guidelines encompass language-based objectives for social studies and science. Instead of preparing students for their future lives in the last few years, Common Core intends teachers to guide and support students to attain their full potential from an early age. The structure ensures that students have the required academic foundation to expand their knowledge and skills appropriately to meet the Common Core objectives every year.
What Is Common Core Standards In Special Education?
The goal of Common Core Standards is to offer more consistency among classes, grade levels, and overall standards. This will contribute to the readiness and competency of the students for college and their future goals and pursuits.
Both special and general education teachers who work with students with special educational needs will need to afford opportunities for special development. You need to come up with strategies for helping students adhere to scaffolding methods, higher standards, and how to elegantly meet the special needs of the students in a general education classroom. Individuals, schools, districts, and states will be challenged to find successful methods to implement these designated outlines and achieve success.
Ways To Adapt Common Core Standards For Students With Special Needs
Source: ctbmcgrawhill.wordpress.com
Here are some flexible ways through which students with special needs can master the common core curriculum standards while still maintaining high achievement expectations.

Offer Alternate Means Of Expression

If the standard does not state explicitly that the student needs to perform the competency via written expression then consider other ways by which students can meet expectations. Use narrative techniques such as pacing, dialogues, description, multiple plot lines, and reflection to develop experiences.

Utilize Students' Interests

Instead of pointing out their weaknesses and improvement areas try to play with their strengths. If a student likes to play soldiers give them the learning opportunity through role play. If someone likes to sing or draw, there should be matching strategies catering to their needs.

Employ Alternative Texts

Allow the students to analyze and identify texts other than in a textbook or workbook. Allow them to explore various options like non-fiction books, novels, videos, picture books, line interviews, etc. Ask them to offer a proper explanation while describing the procedure and discussing the context of the text.

Engage Student's Strengths

Your class will be filled with various learning styles and if you want an overall development of every student then you need to cater to all learning styles. If someone learns best through hands-on activities, let them have clay dough or other malleable materials. If your students learn best through listening, provide auditory instructions to get results.

Pair Students Strategically

Always pair a less developed student with a more developed one to create a balance. Engage them in peer teaching and collaboration activities to help each other out. While the student with special educational needs can strengthen their lacking areas, the general student can learn patience and leadership skills.
Support Students For Overall Growth And Development
While the Common Core Standards are still evolving, educators and school leaders see them as proactive and helpful. Special educators and students will notice the change and will eventually reap the benefits of more consistent and stringent standards. This fair amount of flexibility offered by the standards will allow teachers who have acquired offline or online special education course to make necessary adjustments in the curriculum and provide overall developmental opportunities.

We believe education should be accessible for everyone. That's why we don't charge for our blogs. Find the right course that will help you in your career with us, contact us at - +91-6292150868. You can mail us at act@asiancollegeofteachers.com
Written By: Sonal Agrawal