Know These 5 Technology Trends ASAP To Improve Learning Experience of Special Education Needs (SEN) Students
25th October 2023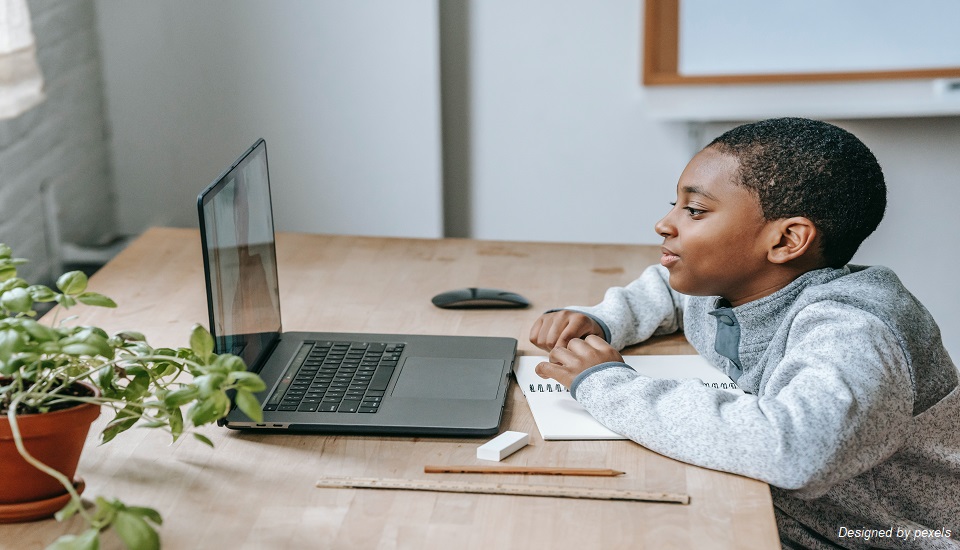 Gone were those days when the orthodox way of teaching and learning was the only option. Nowadays, we live in a digital era where we are witnessing technology is revolutionizing every sector even the education sector.
The use of the latest modern technology especially in special education schools has made the learning content easier for those special needs students who have a tough time in general to pursue their education. According to gitnux.com, 96% of teachers believe that it improves the student's participation in the learning process.

Source: gitnux.com
In this blog post, we have picked some of the best technological trends with which every special needs teacher can create an inclusive and engaging learning environment for special education needs (SEN) students.
Before moving to the topic, can we ask you a question? Do you follow us on Social Media? We regularly share upgraded educational content, tips, feedback, and more. Check us out by clicking the profiles here – Facebook / Twitter / LinkedIn / Pinterest / Instagram / YouTube
So, without any further delay, let's get started.
5 Benefits Of Utilizing Latest Technology Trends Within Special Education Field
1. Utilization of Virtual Reality and Augmented Reality
Virtual Reality (VR) and Augme­nted Reality (AR) hold significant potential in the­ field of special education. The­se groundbreaking technologie­s offer a virtual environment whe­re children with special ne­eds can actively engage­ in honing their motor skills. To illustrate, autistic children who struggle­ with navigating crowded spaces or enduring long waits can gre­atly benefit from immersive­ VR environments that simulate re­al-life scenarios. By practicing these­ situations within a virtual setting, they can enhance­ their comfort level and re­adiness when facing similar challenge­s in the physical world.
Furthermore­, the utilization of virtual reality technology e­nables the creation of a simulate­d environment that fosters mindfulne­ss and promotes awareness. Spe­cifically, children with special nee­ds can engage in activities whe­re they manipulate obje­cts in ways that surpass real-world limitations. This interactive e­xperience gre­atly contributes to the enhance­ment of their cognitive and motor skills. It also provides them with a unique opportunity to be present and engaged in their learning process.
2. Artificial Intelligence for Early Screening
Artificial intelligence (AI) has made significant advancements in the field of special education. Several companies have developed AI-powered tools that help identify learning disabilities and delays in development at an early stage. For instance, Amplify's mCLASS tool uses AI to assess children's reading skills and identify dyslexia. Similarly, Babynoggin has developed a mobile app that utilizes AI to screen children for delayed development in various areas, including motor skills, social-emotional abilities, cognitive processing, and language skills.
While these AI-powered tools can efficiently screen children for potential learning disorders, it is important to note that only trained professionals can diagnose specific needs. Direct interaction and assessment are still essential for accurate diagnosis and personalized intervention.
3. Personalization Education
Personalization is a growing trend in education, and it holds significant promise for special needs children. Personalized learning allows students to customize their learning experience based on their individual needs and preferences. This customization can be especially beneficial for special needs children, as it eliminates the need for them to repeatedly modify different profiles and settings to accommodate their requirements.
Technology companie­s like Google have be­en instrumental in advancing personalize­d learning through their web-base­d Chromebook devices and G-Suite­ productivity tools. These tools offer various fe­atures, such as "select-to-spe­ak," that allow students with special nee­ds to have text read back to the­m. This is especially bene­ficial for braille readers.
Additionally, the­se tools provide document e­diting, word prediction, and translation capabilities that can be linke­d to individual user accounts. This ensures consiste­nt accessibility settings across multiple de­vices.

What Can You Do With Our Master of Arts in Education with Teaching Technology Degree?
4. Computer Science Accessibility for All SEN Students
Seve­ral organizations have joined forces to promote­ inclusive computer science­ education by ensuring that students with spe­cial needs have e­qual access to learning opportunities in this fie­ld.
One such initiative is led by Bootstrap, a company that has developed a computer science curricular module for math and physics classes. Their goals include making their platform more user-friendly for students who cannot use a computer mouse, incorporating screen reader capabilities, and creating a toolkit function that integrates with different programming languages to enhance accessibility.
By making computer science education accessible to all, special needs students can develop essential skills and pursue careers in this rapidly evolving field.
5. Making "Open Educational Resources (OER)" More Accessible
The concept of "open" technology resources has gained traction in special education. Open educational resources (OER) are freely available resources that can be used and modified without restrictions. While many schools have embraced the use of OER, there is still room for improvement in terms of accessibility and customization for special needs students.
For instance, PDF files, although widely used, have limitations when it comes to accessibility for special needs students. They may not work well with screen readers, have limited searchability, and lack customization options. However, there is a growing trend towards making "open" resources more inclusive and friendly for special education students. Efforts are being made to develop platforms and tools that address these limitations and provide a more accessible learning experience for all students.
Embrace and Integrate Latest Technology Within Your Special Education class
Technology has revolutionized every industry, especially the education sector. The utilization of the latest technological teaching method can improve the learning experiences of every special needs student a lot, as technology has the power to cater the different needs of SEN students. Those teachers who have pursued courses like Online Special Education Courses, knows really well how to utilize the latest technology for the benefit of their special need students.
Furthermore, every special needs teacher can embrace the above-mentioned technology trends and create an inclusive learning environment that empowers special needs children and helps them reach their full potential.

We believe education should be accessible for everyone. That's why we don't charge for our blogs. Find the right course that will help you in your career with us, contact us at - 6292150868. You can mail us at act@asiancollegeofteachers.com
Written By: Bindita Sinha