Creating Inclusivity: 5 Things New Teachers Need To Know About Inclusive Classrooms
20th September 2023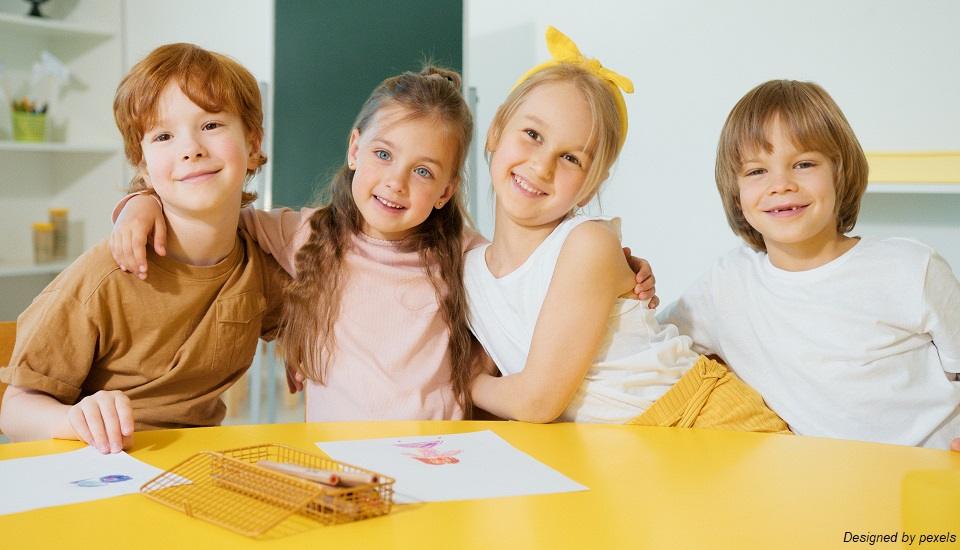 Inclusive classrooms are at the forefront of modern education, striving to create environments where all students, regardless of their abilities or backgrounds, have equitable access to quality education. As a new teacher, understanding the principles and practices of inclusive classrooms is crucial to your success as an educator. While this might seem challenging and overwhelming a first, it is not had once you know what to expect.
7 Valuable Insights For New Special Education Teachers
Here are a few things that new teachers must know about inclusive education and inclusive classrooms:

Understanding Inclusion

Inclusion is not just a buzzword; it's a philosophy that underpins the entire educational experience. It's about embracing diversity and ensuring that every student feels valued, respected, and supported in the classroom. You will have a wide variety of students who read and write at different levels.

Thus, to be effective in an inclusive classroom, you must adopt this mindset and commit to promoting diversity and inclusion at every turn. You cannot provide general education to a diverse group of students as their learning capabilities and interests vary greatly.


Building an Inclusive Classroom Culture

Creating an inclusive classroom culture starts with fostering a sense of belonging among your students. Encourage open communication, active listening, and respect for differing opinions. Establish clear classroom rules that promote inclusivity and address any incidents of discrimination promptly.

Your classrooms should be physically and emotionally supportive. Arrange seating to accommodate mobility devices, provide sensory-friendly spaces, and ensure that students feel safe and respected by addressing any instances of bullying or discrimination promptly.

Hey, do you follow us on Social Media? We regularly share upgraded educational content, tips, feedback and more. Check us out by clicking the profiles here - Facebook / Twitter / LinkedIn / Pinterest / Instagram / YouTube


Collaboration Is The Key

Initially, you might feel that you are drowning in a pool of water and there is no one to save you. However, this is not the case. Inclusive teaching is all about a collaborative effort that requires support and input from the school team.

Collaboration with other educators and specialists is vital in inclusive classrooms. Work closely with special education teachers, speech therapists, and other support staff to develop Individualized Education Plans (IEPs) and ensure students receive the necessary accommodations and modifications.





Recognize Diverse Needs

Inclusive classrooms serve students with various needs, including those with disabilities, English language learners, and students from diverse cultural backgrounds. It's essential to recognize and respect these differences, understanding that each student brings unique strengths and challenges to the classroom.

Tailor your instruction to meet the individual needs of your students. This may involve modifying assignments, providing additional support, or offering alternative assessments. Differentiation ensures that all students can access and succeed in your lessons.


Flexibility And Patience

Inclusive classrooms can be challenging, and progress may be slow. Be patient with yourself and your students, and be willing to adapt your teaching methods as needed. Flexibility is key to accommodating the changing needs of your diverse student population.

For students with disabilities, it's crucial to provide individualized support as outlined in their IEPs. This may include assistive technology, specialized instruction, or additional time for assignments and assessments.


Accessible Learning Materials

Inclusive classrooms prioritize accessible learning materials. Ensure that your curriculum materials, including textbooks and digital resources, are accessible to all students. This may involve providing text-to-speech options, captioned videos, or Braille materials, depending on student needs.

Universal Design for Learning (UDL) is an approach that promotes designing lessons and materials that are accessible to all students from the outset. When planning your lessons, consider multiple means of representation, engagement, and expression to cater to diverse learning styles and abilities.


Continuous Learning And Development

Continuous learning is essential in the field of inclusive education. Seek out professional development opportunities that focus on inclusive teaching strategies, accessibility, and the latest research in the field.

Once you are prepared to face anything and everything that comes your way, your students will benefit in more ways than you think. With you prepared, you can give numerous opportunities to your students to develop their academic, social, and emotional intelligence.
Inclusion Is Simpler Than You Think
Inclusive classrooms offer an enriching educational experience for all students, but they also present unique challenges for new teachers. By embracing inclusion as a philosophy, and recognizing diverse needs, you can create a supportive and equitable learning environment for your students. Remember that inclusivity is a journey, and as you gain experience with in-class or online special education courses, you'll continue to refine your skills in meeting the diverse needs of your students and promoting their success.

We believe education should be accessible for everyone. That's why we don't charge for our blogs. Find the right course that will help you in your career with us, contact us at - +91-6292150868. You can mail us at act@asiancollegeofteachers.com
Written By: Sheetal Sharma