Discipline And ADHD: The Secret To Better Behaviour Is Hidden In These 8 Strategies
29th August 2023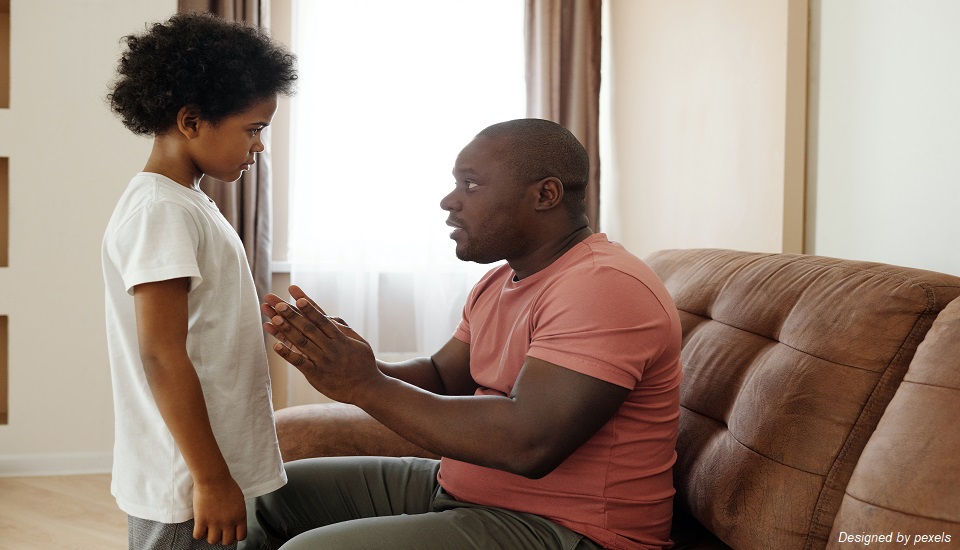 Children with ADHD tend to have a hard time remembering, listening, resisting temptation, and following rules. This is why they tend to get into trouble a lot. However, ADHD is a challenge and not an excuse for bad behavior and so it is extremely crucial to teach discipline to such kids. But how do you discipline kids who struggle to behave? Read on to learn a few ways to discipline a child with ADHD that can be instrumental in helping a child with challenging behavior follow the rules.
8 Ways To Teach Discipline To A Child With ADHD

Image Source: mrmizrahi.blog
If you are struggling to know what behavior strategies will be helpful for kids with ADHD, here are to mention a few:

Offering Positive Attention

Parenting a child with ADHD can be demanding due to their boundless energy and constant need for communication. However, investing in positive attention is valuable. Engaging in positive playtime reduces attention-seeking behaviors and reinforces the effectiveness of consequences.

Even amidst challenging behavior, dedicate daily one-on-one time with your child; just 15 minutes of positive attention can significantly mitigate behavior problems.


Providing Effective Instructions

Children with short attention spans require additional support in following directions. Enhance the effectiveness of your instructions by first gaining your child's full attention. Eliminate chain commands and provide one instruction at a time. Replace broad tasks with specific, achievable actions.

To ensure understanding, have your child repeat the instruction back to you. Additionally, give the child a chance to correct their behavior before you discipline them and give them a clear warning.


Acknowledging Effort

Recognizing and praising your child's positive behavior is crucial. Point out when the child has done something good and praise them as it will motivate them to continue the behavior in the feedback. Furthermore, tailor your praise to be specific and highlight their accomplishments while giving frequent feedback.

Avoid punishing them for typical ADHD behaviors like restlessness or loud play as they might have a difficult time keeping these actions in check. Instead, acknowledge these challenges and help them connect with appropriate behaviors.

Hey, do you follow us on Social Media? We regularly share upgraded educational content, tips, feedback and more. Check us out by clicking the profiles here - Facebook / Twitter / LinkedIn / Pinterest / Instagram / YouTube


Utilizing Time-Out Wisely

Time-out can serve as a valuable technique to help children with ADHD regulate their emotions. Instead of using it as a punishment, teach your child to use a designated quiet spot to calm down. Develop a comfortable area and guide your child to reach there calmly and soothe themselves. Gradually, they will learn to employ this strategy independently.

Focus on helping your child self-regulate rather than getting caught up in debates over the specifics of time-out versus time-in. Most of the time they will be able to do it on their own, other times they might need your physical presence to help regulate the tasks.


Ignoring Minor Misbehaviours

Children with ADHD often seek attention, even if it's negative. Ignoring minimal misbehaviors teaches them that obnoxious behaviors will not get them the desired results. Try not to react when your child is complaining, whining, making loud noises, or trying to interrupt you and they will eventually stop.

However, keep one thing in mind you are ignoring the bad behavior and not the child. By ignoring minor misbehaviors, you deter the reinforcement of such behaviors. Instead of giving attention to the negative behavior acknowledge their intent and address it positively.


Accepting Natural Consequences

Being selective about which behaviors to address is essential when disciplining a child with ADHD. Allowing some behaviors to have natural consequences can be beneficial, as it helps them learn from their actions.

Often allowing for natural consequences is better than trying to convince the child to make a better choice. This will allow them to be mindful of their actions so that the next time they come across the same thing, they will be more alert and less likely to repeat the same mistake.


Implementing a Reward System

Using a reward system tailored to ADHD children's needs can help maintain their focus. However, these children often get bored with the traditional reward system as they are required to wait for way too long to earn the reward. Since their attention span and focus is fluctuating, waiting for a longer period is not very feasible for them.

Therefore, consider a token economy system where they earn tokens for specific behaviors. Then allow these tokens to be exchanged for meaningful rewards. During this time also keep in mind that such reward systems can be difficult to maintain at all times. And if the system is not working be patient and flexible and adjust the reward scheme as and when required.


Collaborating with Teachers

Cooperating with your child's teacher can enhance their success at school. Accommodations like extended test time might be necessary. Some children might need a little extra effort and modifications regarding their schoolwork and talking it out with the teachers will help them earn that flexibility.

Apart from academic modifications, they might also need behavior modifications. Collaborating on behavior modifications to ensure consistency between home and school environments will allow you to build a behavior management plan that will support your child's effort to manage their symptoms. Working with educators and healthcare providers can also help determine the best approach for your family.
Create A Plan And Stick To It
Disciplining a child with ADHD requires understanding their unique challenges and tailoring strategies to support their growth and development. To understand your child's needs better, consider pursuing Online ADHD courses for parents and set guidelines about what is acceptable and what is not. Your child must be aware of the expectations, rewards, and consequences of your behavior management plans. Make sure to enforce the rules consistently without embarrassing them. The goal here is to build better behavior together and not put them down.

We believe education should be accessible for everyone. That's why we don't charge for our blogs. Find the right course that will help you in your career with us, contact us at -+66-21055721. You can mail us at act@asiancollegeofteachers.com

Written By: Bindita Sinha