Prepare Your Autistic Children For a Post-Pandemic Transition: A Comprehensive Guide
29th April 2023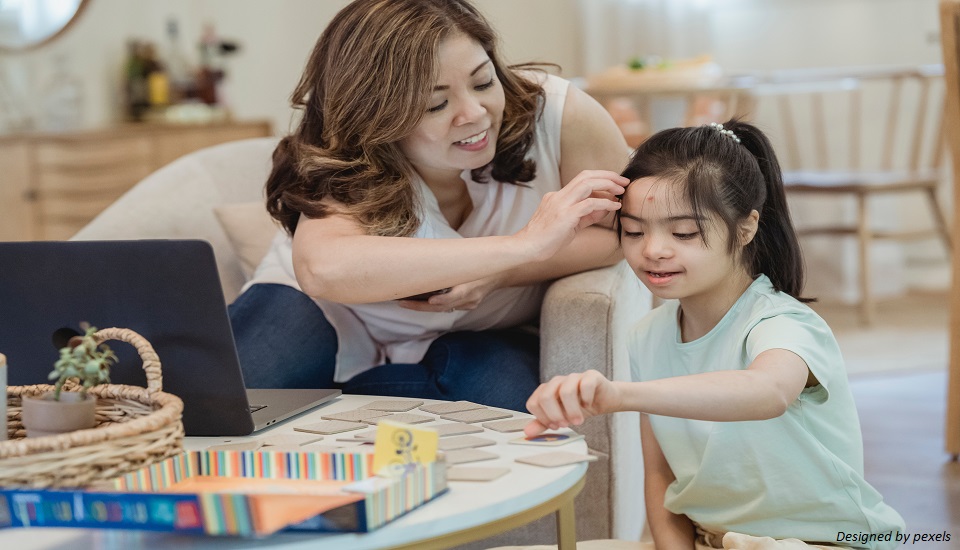 As a parent or guardian of a child with autism spectrum, you have probably been juggling a lot of different balls lately. Between home-schooling, work, and trying to keep everyone healthy and sane, it can be tough to know where to start when it comes to preparing your child for school after the pandemic.
The good news is that you are not alone. There are lots of other parents and guardians in the same boat, and there is plenty of help and support available. Thanks to the more aware parents and teachers who's being able to recognize the autistic tendencies in children earlier and trying to provide help as much as possible to them.
According to thetreetop.com, the prevalence rate of autistic children has increased to 178%, which is becoming possible because of aware parents and teachers.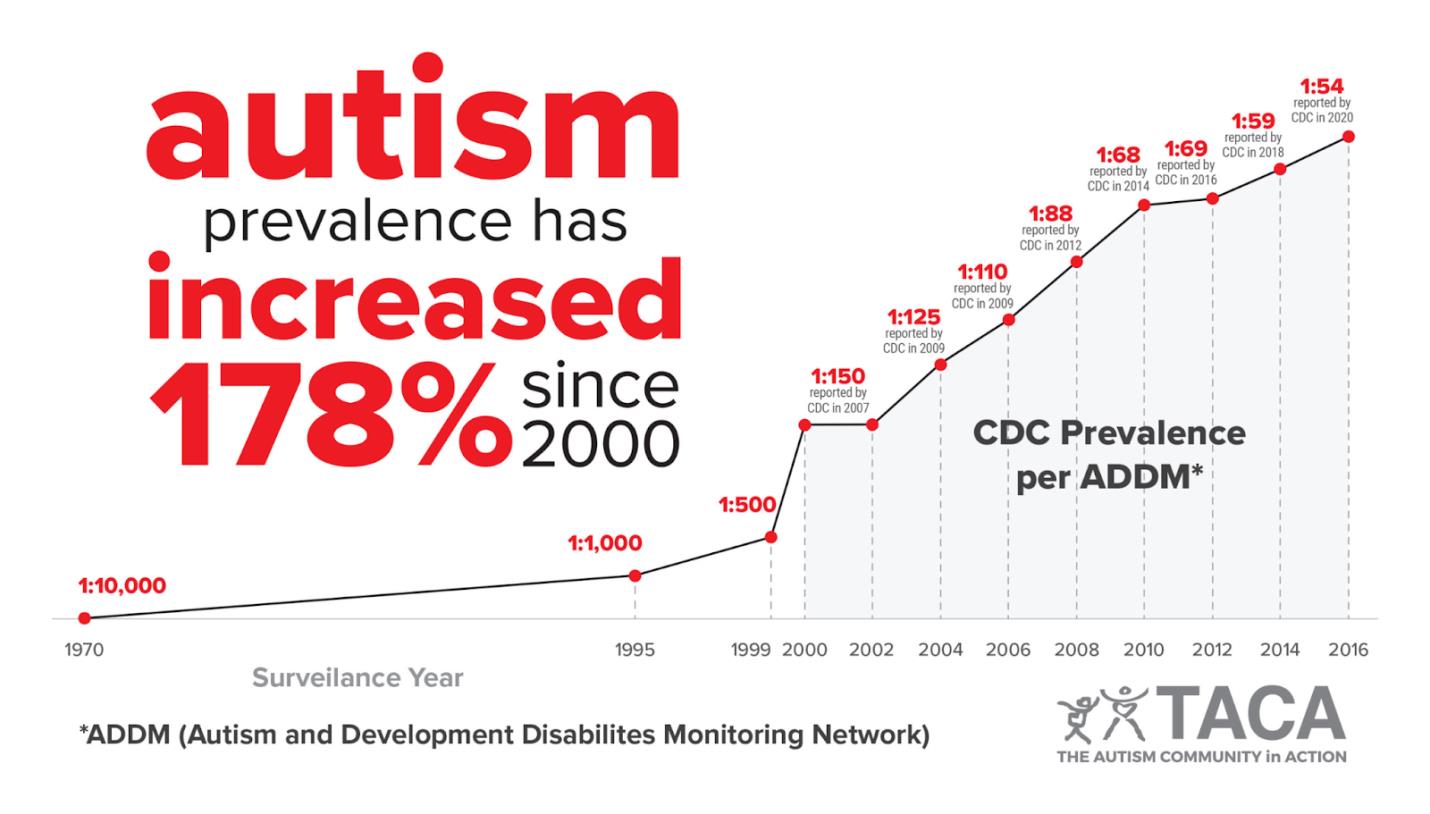 Image Source: thetreetop.com
However, many parents and SEN teachers are a little puzzled about how to prepare autistic children for back to school after the COVID-19 pandemic situation, which is quite unique situation in itself, but no need to worry.
This blog post has all the essential tips and advice on how to prepare your autistic child for back to school after the COVID-19 pandemic, from the perspective of a special education teacher. Additionally, you can get extra help from special education courses for parents as well which has all the necessary techniques to handle and take care of children with special needs.
So, let's get to know everything about Autism and how you can prepare those children who are suffering from it so that they lead a healthy and happy life.
What is Autism?
Autism, or Autism Spectrum Disorder (ASD), is a developmental disorder that deals with communication, social interactions, and repetitive or restricted behaviour. Autism has a wide range of spectrum of different symptoms and behaviours, ranging from mild to severe.
Symptoms of autism include difficulty with communication and socializing, delayed language development, restricted and repetitive behaviours, and difficulty with problem-solving. In addition, people with autism may exhibit sensory sensitivities, such as being overly sensitive to certain sounds or textures.
It is important to remember that every child with autism is unique. No two people with autism will have the same symptoms and behaviours, and no two people with autism will respond the same way to treatments and therapies.
How COVID-19 has Affected Autistic Children?
COVID-19 has had a major impact on those with Autism. It has caused stress, increased anxiety, disrupted schedules, and interrupted the vital therapies that many children with autism rely on.
School closures for autistic students have been particularly difficult. For many students with autism, school is the primary source of structure, safety, and familiarity. Without these supports, children with autism can become overwhelmed and experience significant regression.
At home, parents may be overwhelmed trying to navigate their child's education virtually, help them with therapies and manage behaviour. They may also be worried about their child's academic or social development and potential regressions.
To ensure the success of students with autism during this time, it's important for teachers and parents to discuss strategies for helping children adapt. As the school year progresses, professionals, and parents can look for additional resources and look into online support groups and networks to connect with other parents and teachers who are dealing with similar challenges.
Become a Support System for your Autistic children
Having a system of support in place is essential to success as a special education teacher, parent, or both. A support system provides a series of resources, services, and tools to help students with autism achieve their full potential.
A support system should be tailored to each student's needs, goals, and abilities. The purpose of a support system is to make sure that all areas of need are adequately addressed. This includes physical and emotional needs, as well as providing academic and social support as needed. It is important for parents and teachers to be aware of all available resources and to get input from relevant professionals.
Parent and teacher collaboration is critical in creating and implementing a successful support system. Setting up a system of regular meetings provides an opportunity to discuss issues and concerns that arise, as well as to maintain communication and a shared understanding of the progress.
Preparing your child for school post-pandemic
Getting your autistic child ready to attend school after the pandemic can make both parents and teachers feel anxious. To make the transition smoother, it's important to prepare your child in advance.
Here are some tips that may help:
1. Talk to your child about the upcoming changes
Explain the new restrictions that will be in place due to the pandemic and the importance of following them. Make sure they understand why they will be expected to wear a face covering and keep their distance from other kids. Boost their understanding and confidence by emphasizing the safety protocols together or through educational videos.
2. Practice wearing a mask

Some autistic children may feel hesitant about wearing a face covering so it's important to get them used to wearing one. Show them different types of masks and help them decide which masks make them feel the most comfortable.
3. Create a routine
Having a consistent daily schedule can help your child feel more secure and less overwhelmed. Establish a plan that includes wake-up, school, dinner, and bedtimes. This way, your child will know what to expect and feel more prepared for the transition.
4. Familiarize them with their school surroundings
Before the first day, arrange a tour of the school with the help of the school administration. Show them around the playground, cafeteria, and other areas they will visit regularly.
Things to keep in mind as an SEN Teacher or Parent
As an SEN teacher or parent, there are additional considerations you must keep in mind when preparing your child with autism for sending back to school after the COVID-19 pandemic.
1. It is essential to provide extra support and care for your autistic child. The pandemic means that teachers and parents need to account for the fact that learning and behaviour patterns they experienced pre-pandemic may be changing.
According to research, coming out of the pandemic and returning to face-to-face learning methods may bring about higher levels of stress, anxiety, and depression, especially in individuals with autism.
2. Explore the resources available at the school, such as the special education department, counselling department, and library. Resourceful parents and teachers are in the best position to assist their kids in adapting to the changes and transitions.
3. Parents need to discuss any regressive behaviours with their teachers. Talk about strategies to intervene and strategies to support these behaviours. While changes can be scary for parents and kids, it is essential to recognize the needs and concerns of students on the autism spectrum.
With these tips and advice, parents, teachers, and their autistic children can make the transition from the pandemic to school smoother. Working together in a supportive environment can make all the difference.
Prepare well your Autistic children for Post-pandemic situations
After the pandemic, preparing a child with autism for going back to school after the COVID-19 pandemic may require extra work and effort, but with the right strategies, teachers and parents can make the transition smoother. Additionally, you can learn about how to help specially-abled children with special education courses for parents as well. Keep in mind that there will be changes, and they are to be expected. For example, affected children may become more anxious and exhibit more regressive behaviours before and after returning to school.
The most successful approach any parent or teacher can take is to communicate, collaborate, and provide additional resources when necessary. Teachers and parents must work together and be patient so that autistic children can feel secure and confident in their return to school.
Written By: Bindita Sinha