Get Summer Ready! Ideas To Stay Prepared And Make The Next Year Amazing
13th March 2023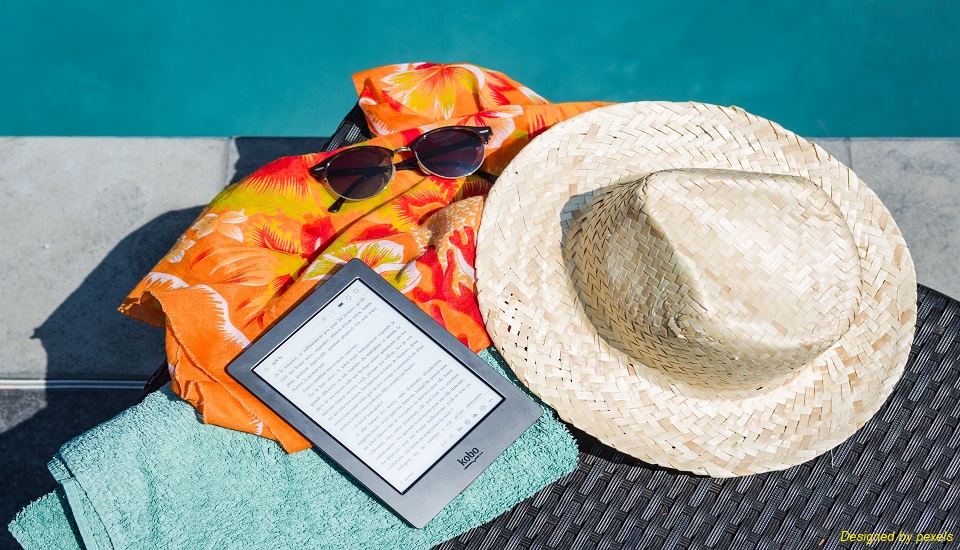 It's finally that time of the year! The school bells stop ringing and you don't have to walk into a class full of students only to come out exhausted. You might have plans to spend your summers sleeping in, bathing in the sun on the beach, or sipping tropical drinks by the pool.
While you might want to make the most of your break, it is very hard to turn off that teacher's brain. Moreover, summers are not only a great time to offer learning opportunities for kids; it is also a much-needed prep time for teachers. Thus, here are some exciting things to do this summer to ensure an enriching start to the next school year.
6 Suggestions To Prep This Summer For A Better Year Ahead
Here are some tips to make the most of your summer prep time and start your next year with a bang:

Reflect

Now you are finally done with training, meetings, end-of-the-year evaluations, and everything, the last thing you want to do is reflect and relive those moments again. However, take a moment to hear us out as reflecting on your previous year will give you a better insight into how to move forward.

Source: the74million.org

Ask yourself certain questions like what worked in your classroom and what didn't, what routine you think needs to change, what overall changes you want to make the upcoming school year for the better etc. Note down the answers to this survey and refer back to them now and then for suggestions. Now that you have finally reflected, you can tweak a few areas to make the next year better.


Get Organized

Utilize this summer time to organize your personal space if you are one mess of a teacher. You can organize your digital files, IEP binders, journals, teaching resources, etc to have a hassle-free start. Additionally, if you feel a little creative, you can fine-tune the things that are already in place and designate a new space for them.

Motivate yourself to declutter your workspace if you are an online teacher as you are practically living there day in and day out. If you are a classroom teacher you can think about new classroom decor and organize materials or ideas to create that Pinterest-worthy classroom. Being organized means less stress, so at least think about it before discarding the idea.


Plan Your Lessons

Now that you have the answers to your questions you have a layout of what worked and what didn't. In such cases take some time out to identify why things didn't work out and create a framework so that they can do better next academic year.





Source: the74million.org

Planning looks different for every teacher and hence you can either plan out your first lesson, the first week, the first month, or even the full year. Another suggestion would be to just focus on one subject area and hunt for resources rather than multitasking. You can also involve your team to share lesson plan ideas and look over pacing guides.


Unveil Your Artistic Side

If you are someone who likes to prepare everything from scratch, there is no better time than summer break. Unleash your creative side and start developing things to use your next school year.

Make puzzles, worksheets, interesting reading materials, etc to keep your students engaged and make them accountable for their learning. You can also create interactive anchor charts to help your students snap out of the holiday mood and get back to learning without being bored.


Sign Up For Professional Development

If you want to upskill or reskill yourself but always lack time, then summer break is a great time to d so. Not only this time is flooded with learning opportunities, but you also wouldn't have to sacrifice your work-life balance to learn something new.

Knock out a class for certification; join online training or sign up for 1-2 day seminars, webinars, master classes, etc to raise your teaching standards. Start looking for things you want to pursue and enter a new grade level without having to overextend yourself.


Plan Teacher Self-Care

You are well aware of how quickly those precious summer days fly by! Thus, you won't do any good to anybody if you start the year already exhausted. Thus, along with planning for the next academic year, take some time to unwind yourself, relax, and recharge.

Don't plan your days to the point where you start feeling anxious and forget to enjoy your time off. There's definitely room for a little school and sun.
Start You Next Academic Year With A Bang
We understand that being a special education teacher is not easy and hence shared a curated list to help you achieve a head start on the next school year. Since learning never stops even as a teacher, start planning your days strategically while making the most of your holidays. Moreover, if you are looking to upgrade yourself as a SEN teacher then consider pursuing an Online Master of Arts in Education with Special Education to learn more about the perks and perils and shine through.

Written By: Sheetal Sharma