Autistic Behavior Vs Misbehavior: How Can Behavior Folder Help?
6th February 2023
Autistic children often have problems with interaction and social communication. Moreover, they have repetitive or restricted interests and behavior. Thus, educators who have undergone autism courses for teachers are aware that a child with autism has different ways of paying attention, moving, and learning.
Then, how can you facilitate learning and boost success in students with autism and special needs? Stay tuned to learn how.
Distinguishing Autistic Behavior From Misbehavior
Autistic behavior is usually a result of specific challenges and since every person with autism is unique, the challenges look different for each one of them. However, the issues are present in everyone if autism spectrum disorder is diagnosed correctly.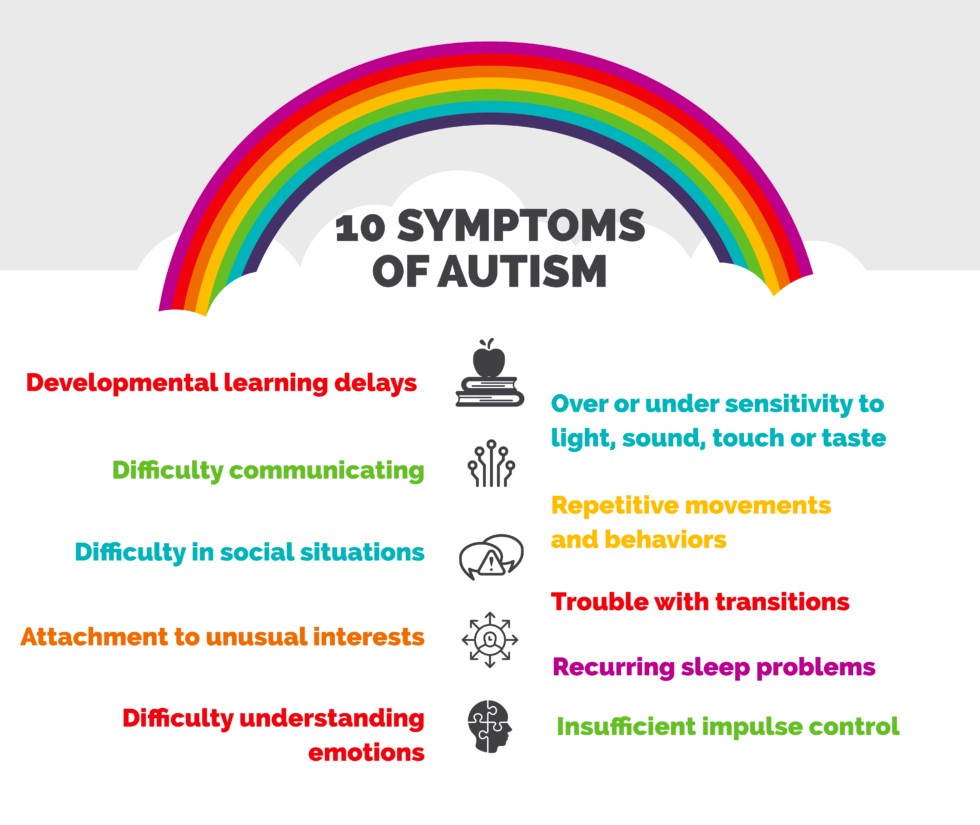 Source: appliedbehavioranalysisprograms.com
Moreover, autistic behaviors are self-evident as they are pretty different from neurotypical behaviors. As a result, educators should be able to tell at a glance whether what they are seeing is misbehavior or autistic behavior.
Here are some tips to consider while figuring things out:

People with autism often use physical behaviors like pacing humming, rocking or flicking their fingers to calm themselves and stay attentive. Thus, when you observe these kinds of practices you can be absolutely certain that it is not misbehavior.

Most people with autism have a hard time looking one in the eye and find it difficult to maintain eye contact during a conversation. While you can teach a child with autism how to maintain eye contact, not being able to do so is not a form of misbehavior.

Self-abuse is common in people with severe autism. They can pick their skin, and band their head which is not always intentional but is definitely dangerous and need to be managed.

Students with autism might find it easy to focus on one thing while lacking attention toward others. Often they are unable to pay attention as they are having a tough time following abstract ideas or rapid speech. It is very rare that they intentionally ignore you.

Humming, chattering, and screeching are common coping mechanisms for autistic children and they often do it to calm themselves. They rarely try to be annoying to disturbing. As a special education teacher, you will definitely be able to tell the difference.
What Is A Behavior Folder?
A behavior folder is a teaching tool for educators to discuss the behavior of special needs students during an incident to provide them with the necessary skills to positively manage their behavior.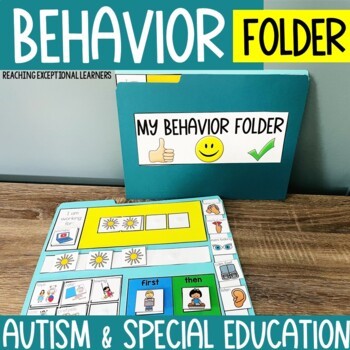 Source: teacherspayteachers.com
If you want a meaningful way to set and monitor the behavior goals of your special needs autistic students, this folder is just for you. You can set a behavior goal for the day and then review what the target behavior looks or sounds like. These folders are easy to use and you can travel anywhere with you or your students.
These behavior folders are easily available online for purchase and you get several token boards, icon options reinforcers, behavior reminders, schedule icons, and an instruction manual to set it up. This folder will allow you to keep your students on a particular task by having simple visual reminders of expectations.
How Is This Helpful?
Using behavior folders with your students with special needs or autism is a great way to keep them reinforced and engaged on a task. Token boards enable them to have a pretty visual to look at while they are working. Moreover, it is essential to make behavioral strategies an embedded part of your student's routine, and therefore using tokens can help you to proactively plan and practice reactions with your students on potential situations that might trigger challenging behavior.
When you add tokens on a token board you are offering positive reinforcements and this will enable the students to meet their goals and finish their tasks successfully. Additionally, using boards offers a sense of security and structure for those students who are always curious about what comes next. Thus, it ensures confidence in their actions and helps them reinforce what they are working on.
Having a behavior folder handy for your students at all times minimizes escalations greatly. It can promote independence and progress toward the tasks at hand. Giving simple reminders to check the folder to see where they stand also increases self-awareness and self-regulation skills.
A behavior folder can either be kept with you or can travel with your student the whole day. It can also travel back home for their parents to see the progress or land in the hands of a community member or therapist who is analyzing their situation. The folders are great visual guides to help your student move forward positively.

A Folder You Need In Your Life
Behavior folders are versatile and can be used with any student in any class. Moreover, you can also customize and personalize them depending on the likes and interests of the students to reinforce positive behavior. Not only are they easy to set up but are also a great way to keep students in check. But if you want to learn how to correctly prompt your students or find the right reinforcers then consider pursuing autism courses for teachers to plan for your teaching journey.
Written By: Sonal Agrawal