Autistic Adults: The Strengths And Struggles Of Being Autistic Parents
9th January 2023
As per studies, 60% of autistic parents feel that their parenting was being judged and mothers suffer from post-natal depression.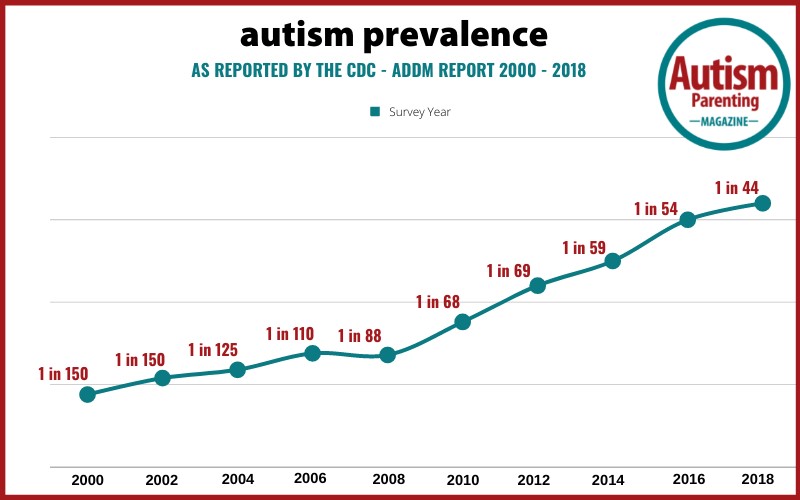 Source: autismparentingmagazine.com
There are several autistic parents around the globe, and they can be fabulous parents and guardians. While it is true that an adult with moderate or severe autism might lack the skills to raise a child, however, adults with high-functioning autism are able, willing, and ready to raise kids.
What Is High-Functioning Autism?
This is not an official term related to medical diagnosis but is used to refer to autistic people who can speak, read, write and manage life skills without any assistance.
As per the changes in the Diagnostic and Statistical Manual of Mental Disorders (DSM), a new form of autism was included known as Asperger's Syndrome. This included people who were never considered autistic and changed the way people perceive autism.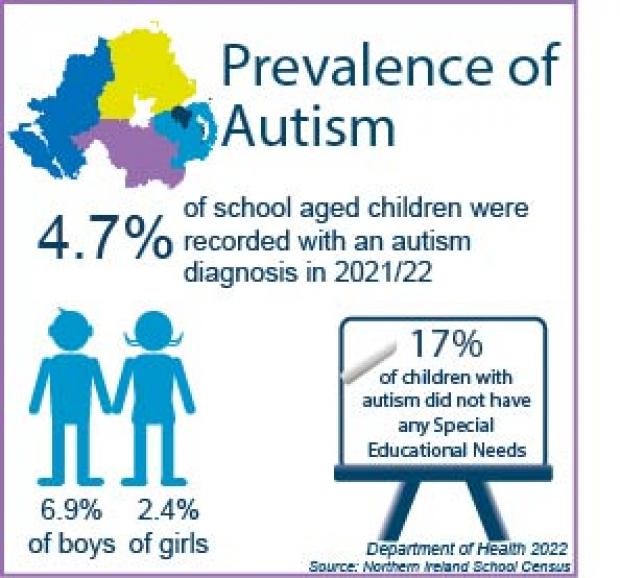 Source: health-ni.gov.uk
Adults with high-functioning autism were capable, smart, and often successful. They might have had certain issues with sensory and social communication occasionally, but they were able to overcome, avoid and mask these challenges.
Since Asperger's Syndrome was not classified until 1994, people who had this disorder did not receive an autism diagnosis not until they had kids. However, in 2013, DSM's fifth edition removed Asperger's Syndrome and with this today we have 3 levels of Autism Spectrum Disorder (ASD) with level 1 being Asperger's Syndrome and levels 2 and 3 representing 'moderate' and 'severe' autism respectively.

Myths Busted About Autistic Parents
There are several misconceptions about autistic adults that cause others to have incorrect assumptions about their abilities to raise kids. Here are some common myths busted.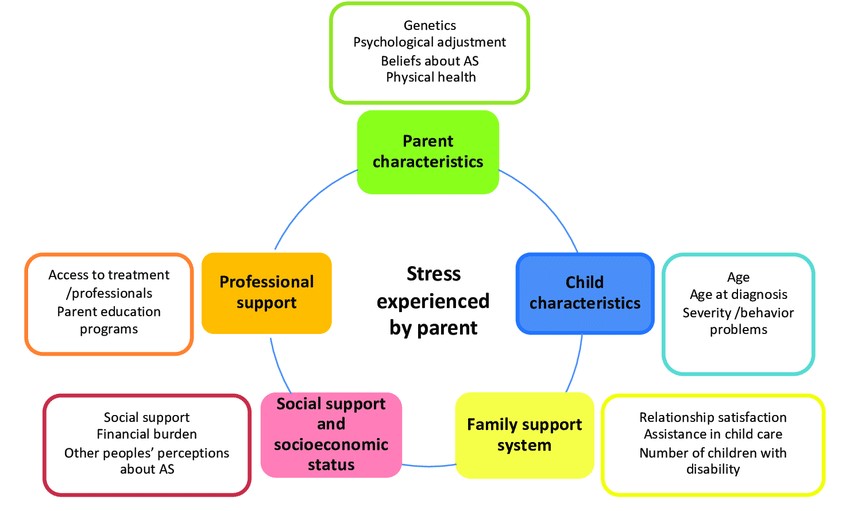 Source: researchgate.net
Autistic Parents Don't Feel Emotions
Just because autistic people react to situations and experiences differently, it does not mean they don't feel emotions. Be it anger, pain, joy, frustration, curiosity, love, delight, or any other emotion, they feel all of it similarly to their neurotypical peers.

They Can't Empathize With Others
It might sometimes be tricky for an autistic person to experience what the other person is feeling and they might lack somatic empathy. However, they often portray effective empathy and have the ability to understand and respond appropriately to the experiences of others.

They Can't Communicate Well
People having high-functioning autism can use spoken language as well as their neurotypical peers. However, they might have problems with social communication and as a result, they might need to work harder to use correct gestures, body language, or other non-verbal cues.
Struggles Of Being Autistic Parents
Here are some challenges faced by autistic parents:

Unable to develop social networking skills or communicate well with other non-autistic parents.
Finds it tricky to advocate for their child in a school setting while being on the spectrum.
Managing sensory overloads in a house setting like the strong smell, loud noises or messy environments becomes difficult.
Sudden changes in the routine can lead to overwhelming or meltdown of emotions.
Overcoming postpartum anxiety and depression can be challenging for many parents.
Sense of guilt, alienation, and many other negative emotions might take over when it comes to comparing themselves with non-autistic parents.
Strengths Of Autistic Parents
Autistic parents have numerous strengths as well, take a look:

Can create a neurodiverse home where creativity and being unique are appreciated.
Excessive empathy for being socially rejected, bullied, humiliated, and a determination to prevent them from happening with their kids.
Consistency and organization of an established family routine for daily activities and expectations.
A preference for logic rather than obedience and seeking opportunities to boost their child's self-confidence.
Can easily explain sensory perception to teachers, children, and peers and foster an understanding of universal acceptance.
The Road To Being Different, But Not Less!
Every autistic parent has a different experience when it comes to raising a child. However, with support, understanding, and self-acceptance they can thrive along with their children. If you are struggling as an autistic parent or are raising an autistic child, consider SEN courses for parents to address anxiety while brainstorming practical solutions to overcome them.
Please note, we are not a special education consultancy. If you are looking for expanding your knowledge in special education then contact us at 9739615888 or send an email to act@asiancollegeofteachers.com. Happy Parenting!
Written By: Ruchi Mehta