How To Prepare Sensitive Children For The Future?
7th December 2022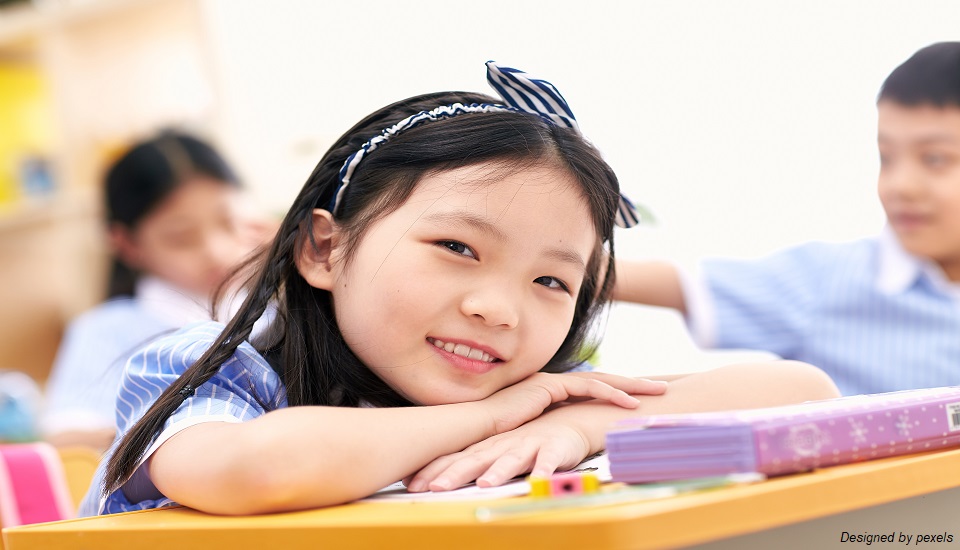 Children that are emotionally fragile are quickly overwhelmed. They frequently cry, are afraid of getting into trouble, and need a lot of comforts. They are also incredibly sensitive to all emotions. It follows that they are likely to experience outbursts of excitement, anger, and fear.
Some emotionally sensitive kids are also sensitive to physical stimuli that affect their senses, making them more than just emotionally sensitive. They can become disoriented by loud noises, bright lights, or particular textures. They could have a fear of large crowds and have a hard time adjusting to any kind of change. As a result, sensitive children are reluctant to attempt new things and have a hard time with irritation.
How to Identify Children Who Are Very Sensitive?
Boys and girls are equally affected by highly sensitive children, who make up roughly 15% to 20% of the population. Children who are highly sensitive have an overactive nervous system that responds to stimuli and their surroundings. Knowing the characteristics of a very sensitive youngster can help because it's not always easy to recognize one.
A very sensitive youngster has some of the following characteristics:

Being overpowered by the sounds, sights, and scents
Asking many questions
Being conscious of environmental and social changes
Being affected by the feelings of other individuals
Being observant and intuitive
High levels of empathy for others
Pain sensitivity
Garment tags, itchy or unpleasant textiles, or tight-fitting clothing bother them
Preferring quiet activities to boisterous ones
Showing caution, especially in unfamiliar circumstances
Apprehension in new circumstances
Hesitancy or introspection
As was previously noted, highly sensitive children are frequently misunderstood or given inaccurate stereotypes. People mistakenly interpret sensitivity to one's surroundings, other people, and circumstances as timidity, caution, or temperament.
Their actions, such as being exhausted from a birthday party, needing some relaxation after school, or yelling when their surroundings are too much for them to handle, may come across as anxiousness or crankiness. However, a highly sensitive child's behaviour begins to make more sense when you put it from the perspective of their personality.
Courses like International Diploma in Inclusive Teaching and Special Educational Needs help you with the understanding of sensitive children and how you can cater to their needs even when they are in a classroom with other children.
Ways To Help Sensitive Children
You can provide a sensitive child with the necessary discipline by using the following tactics:
Acceptance: Do not attempt to alter your sensitive child's disposition. Focus on your child's talents and skills rather than labelling them as "wimpy and whining." Recognize how a sensitive youngster may find something that could be simple for another child to do rather challenging. Focus on teaching kids how to handle their emotions in a socially acceptable way rather than trying to stop them from having strong emotions. Remember that your child's sensitivity is frequently what makes them so sympathetic and nice to others when you're feeling upset and wish they were less sensitive.
Downtime Provision: Children that are sensitive can become overstimulated in crowded areas, under bright lights, and in chaotic settings. Therefore, it's crucial to refrain from overscheduling your child. Reduce extracurricular activities and give your sensitive child plenty of rest at home where they feel comfortable and can relax. In your house, you can also set up a "peace area" with quiet things to do like colouring books, headphones with calming music, or books to read. When delicate children feel overwhelmed, encourage them to use the serenity nook.
Define limits: Although it may be tempting to make exceptions frequently in order to avoid upsetting a sensitive child, doing so won't be beneficial in the long run. To keep the peace, don't ignore actions that you would chastise in another youngster. Flexibility is crucial, but punishment also teaches children how to grow up to be responsible people.
They won't be equipped to handle real-world situations if your discipline is too lenient. By not disciplining your sensitive child, you also deprive them the chance to learn from their mistakes and grow, which is crucial for their healthy growth. So make sure you still correct your child when they disobey the rules. Simply strive to be kinder in your communication.
Appreciate Their Efforts: Kids who are sensitive require a lot of encouragement. Even when your youngster doesn't succeed, acknowledge their attempts. However, be sure your appreciation is deserving. When compared to kids who receive praise more sparingly, those who receive constant praise frequently have poorer self-esteem. The opposite of what you intend can happen if you compliment your child for doing something that a child their age is used to doing, making them think you're astonished they can. Instead of praising a child for their accomplishments, focus on their attempts.
The tendency for sensitive kids to lie is to get them out of trouble. It is crucial to encourage a child's honesty, especially if it does not reflect well on them. Also keep in mind that sensitive kids are frequently incredibly gentle and sympathetic. Reward sensitive children when they are able to discern other people's emotions. This helps children remember how vital it is to be kind to other people and motivates them to keep doing so.
Give Rewards: Sometimes sensitive children experience guilt if they "get in trouble." It can be turned into a reward by just modifying the way you phrase things. The establishment of a formal incentive system aids children in marking accomplishments and altering their behaviour.
Just keep in mind that sensitive children sometimes feel incredibly horrible if they don't receive a reward. Remind people in a helpful way, such as "You can try again tomorrow." Consider alternate ways to phrase what you are saying if you are living with a sensitive child to avoid aggravating the situation.
Introduce feeling words: Kids with sensitive personalities should be taught how to express their emotions in words and how to handle them in healthy ways. To help your child recognise and handle uncomfortable emotions in a way that is acceptable to others, practise emotion coaching.
Sensitive kids frequently express their emotions to their parents through their actions. Teach children how to be more vocal. They will be able to communicate with you more effectively and you will be able to comprehend their feelings better if they have a name to put with them.
Teach How to Solve Problems: Children who are sensitive frequently feel overwhelmed by circumstances and may become unsure of how to react. It's crucial for them to be able to think of solutions in these circumstances that can reduce their tension and worry. Therefore, it's critical for parents to impart problem-solving skills to their children.
Possessing problem-solving abilities can significantly improve a sensitive child's quality of life. Teach your children how to solve difficulties step-by-step, and they'll become more assured in their abilities to handle challenging circumstances.
Put logical consequences to use: Just like any other child, sensitive children require consequences. A child shouldn't be exempt from penalties just because they cry or feel guilty. When your child disobeys the rules, be sure you are enforcing consequences.
Your youngster will learn priceless lessons about life by using reasonable consequences. Instead of focusing on punishment, consequences ought instead to emphasise discipline. Additionally, make sure you are compassionate while assigning punishments. With your sensitive child, you don't need to speak in a loud voice for them to understand what you're saying.
It can be difficult to know how to discipline a kid who is extremely sensitive. In order to lessen their child's suffering and the behaviours that result from it, some parents may even refrain from enforcing rules. Consider International Diploma in Inclusive Teaching and Special Educational Needs. However, we are aware that discipline is crucial to prepare children to confront the outside world when they are adults.
Written By: Ruchi Mehta