Autism And Vacation Are Made For Each Other - Learn Why
15th July 2022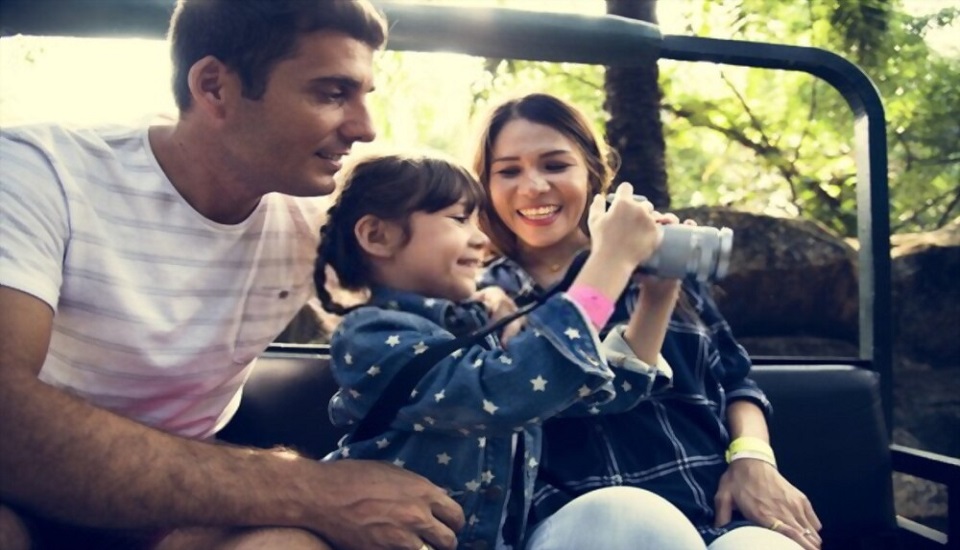 Families traveling together for any vacation is a wonderful thing because it enhances family bonding. A family vacation is a much-needed zone these days because, amidst a tight and busy schedule, spending time with family members is worth it. Parents who have kids with autism should ensure that at least a vacation once a year is successful. It is because autism and vacation are a beautiful combination and it helps autistic kids to achieve peace of mind.
Parents having an autistic child who is planning for a vacation yet do not have much clue on how to execute the plan can take the help of SEN courses for parents. SEN stands for special education needs and this course is dedicated to parents whose kids are specially-abled. Under the guidance of specially trained mentors, parents can get a wholesome idea of how to cater to the needs of individuals on the autism spectrum.

Why an autism-friendly vacation is beneficial?
You being a parent might take your kid (who's gifted) into theme parks, kid camps, or water parks, but remember that people with autism blossom more when they go on vacation. You can learn various social stories where parents have taken their kids with autism to autistic-friendly destinations.
An autism-friendly environment is a place where kids with autism will have a manageable degree of sensory stimuli, that will calm their minds. They will be able to process the sensory stimulation they receive a cut above and relate those in a superior way.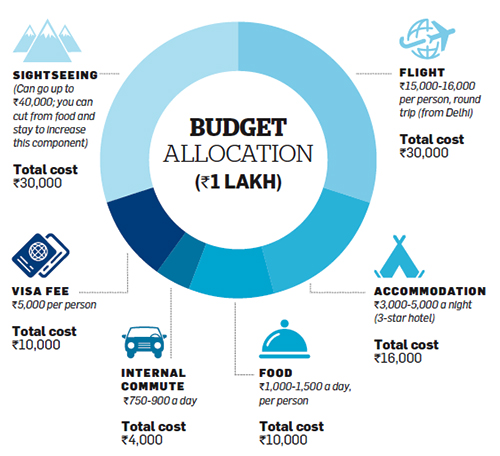 Credit: economictimes.indiatimes.com
Now there are several benefits of a vacation for a child who has autism spectrum disorders.

Traveling helps autistic children to a great extent because new experiences will open up new gateways for them to explore.

Apart from school nothing remains that scheduled and does not fall under a prescribed or pre-created timeline. A vacation will make a kid with autism understand the real meaning of unplanned events.

A vacation will provide real-life and hands-on experiences to an autistic kid. It will help the kid to get along with the practical world where down the line, she/he will have to lead a life without any external help.

Vacation helps an autistic kid to feel the satisfaction of being independent. She/he will understand that self-dependency is the way to live life and moreover, it will make them more confident.

A family vacation will amplify the bonding between parents and children. Generally, both parents are working professionals these days and cannot spend much time with their kids. An autistic kid always feels that gap and vacation will be a rejuvenating method of refabricating their special bond.
Things to remember while planning a vacation with a child having autism:
Let them learn more about transportation: If you're flying for the first time with your child having autism, get her/him to learn about it. Show some videos where an airplane is flying or something related to the airport, how flights are taking off and landing, etc.
Accommodation: Speak with your children regarding the place you'll be staying. Show them videos and photos of the hotel, resort, or other location that will your home for the next couple of days. Narrate them details about that place like a story and let them know how different it will be from their homes. Focus more on the amenities that the place will be providing so that children start feeling positive vibes about it.
Exciting activities: Show your child videos and photos of what they will be doing. If you can't find videos and pictures online, ask for them.
Well, things do not end here. There are certain things that you being a parent must follow while you guys are on vacation:
A consistent routine: The family vacation will be successful if you can stick to the routine. In the case of a different time zone, jet lag might bother you for the initial days but don't worry, you'll overcome that naturally. Make sure that you have your child's favorite foods, toys, books, etc. Trying new things is generally the motto but also remember that your child will find comfort in as much familiarity as possible.
Change plans if needed: It's absolutely alright if you've to change the plan suddenly for your child. The goal is to spend positive and quality time together with your kid, and sometimes that means saying no to things.
Let your child choose a plan: It can be an excursion, activity, or restaurant, that your child can choose. If you respect their choices, it will help them to feel invested and promote better outcomes.
There are some specific post-vacation routines that you must adhere to:
Shift to the old routine ASAP: For autistic children, getting back to routine needs to happen the moment the flight lands, or the vacation hangover will linger for a long time.
Recapitulate vacation moments: Talking about vacation will remind an autistic child how much she/he has enjoyed it. There might be some bitter moments but being parents, you must try to avoid discussing those scenarios as much as possible.
Time for the next trip: While planning for the next trip, engage your little one in this process. Autistic kids are quite sensitive and emotional. They will feel good and valued if you involve them while chalking out the next trip. Ask them what activities they'll like to do and you can give them options for destinations accordingly.
So that was all about how families having autistic kids can enjoy a vacation full on. SEN courses for parents guide them to have the best knowledge of dealing with autistic kids while being on vacation. If you want to know more about it, call our toll-free number 1800-212-6400.
Written By: Sheetal Sharma