Time Saving Special Education Resources To Be Used During Distance Learning
30th June 2022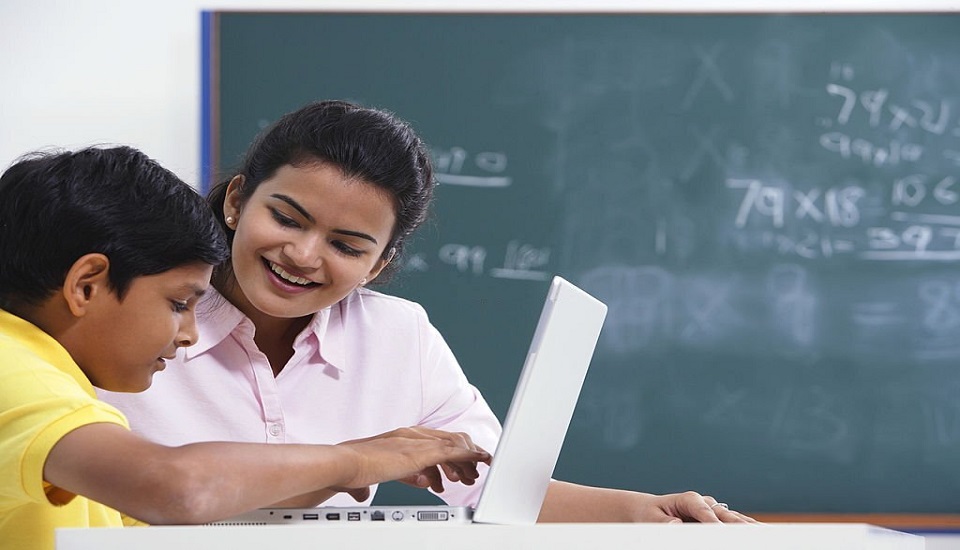 Schools are back offline while some are following hybrid modes, whatever the situation you might be in - teaching virtually, face-to-face, or hybrid, it brings about new challenges, especially when teaching learners with special needs.
There's this analogy that teachers are currently constructing the plane as they are flying it. Sounds legit? So, allow yourself some grace and ask for assistance when you need it. This was definitely not anything anybody was prepared for. If you are into virtual teaching special needs learners for this academic year, you have more than enough on your plate already.
Special Education Resources That Will Save Your Time
Mentioned here are some points that may help you save time while being more effective.
Even if you, as an educator certified in special education courses, are back in offline mode, it is always beneficial to use some strategies to get your learners accustomed with the digital mode or format, so that, the adjustment to remote learning will go unhindered if that happens again anytime.

A swift way to digitize your existing worksheets:
Special Education journals, life skill math packs, reading comprehension (with or without symbols), national days, weekend reports, calendars, and much more are all available to complete digitally using the Teachers Pay Teachers (TpT) digital tool, compatible with Google Classroom.
To use the TpT digital tool on your current TpT purchases - go to the resource page, and click the red "create digital activity" button. From there, one can select the pages to assign your learners and edit if required.
On the other hand, if you are unable to use Google Classroom, you can choose to upload PDF worksheets to several online classrooms; for instance SeeSaw has an interactive layer where students can type or draw on to complete their task or activity. Another option is to use Google Forms to have learners practice typing along with the symbol reading comprehension.
Way to collect data remotely:
If you are looking for ways to collect data remotely, Boom Cards and Google Forms are your new best friends. Ensure reminding parents or anyone assisting your learners to not help them with answers during this time and let the program collect the data for you.
Activities for learners without proper internet:
Look for activity bundles on the internet that provides the flexibility of usage even without a proper internet connection. So, if you have devices to send home with your students but they're without internet, he/she can still use interactive PDFs often included in the digital activity bundle/s. Once downloaded, learners can use these activities even without internet which is a complete game changer.
Send a choice board back with your learners to have them do academic activities at home; some ideas include: unloading the dishwasher, match the socks, counting books, going for a walk, etc.
Boom Card Books
Learners love a good story time and it's so nice to be able to offer it for students. But some schoolchildren often have a hard time focusing if they're not able to directly interact with the story. Here comes the drag and drop books. These books are read out loud to students and require dragging and dropping items to match another on each page or follow the directions before moving on. This helps to keep students engaged and on with learning.
There is also a new kind of digital 'ABC book' where students will drag and drop both the picture and letter on each page. These books are read out loud to learners so that it doesn't require any reading.
Maintaining a work life balance while remote working
While remote working, it can be hard to leave work. But it's also vital to set boundaries and make time for yourself.
Some ideas teaching professionals have are:

Going for a walk right before and after school as a way to freshen your mind
Turning off your school email on your phone
Setting specific office hours and don't answer emails/messages outside of those times
Keeping your teaching materials in a separate room and shut the door when you're done or move the materials so it's "out of sight, out of mind"
Final thoughts
Whether you're downloading, creating, planning individual activities for hands-on learning or starring in videos tailored to your learners' IEP goals, thanks to resources like the ones mentioned above, your special needs students can grow and learn in a digital classroom.
Interested in learning about additional resources that can be of advantage for your career as an educator? Enrol in Asian College of Teachers' Special Education Courses to learn more about the various levels offered and the knowledge offered that will not only boost your career, but provide global exposure and opportunities to your chosen field of work.
Written By: Aditi Ghose