Learn These Important Things Before Teaching A Dyslexic Student
23rd June 2022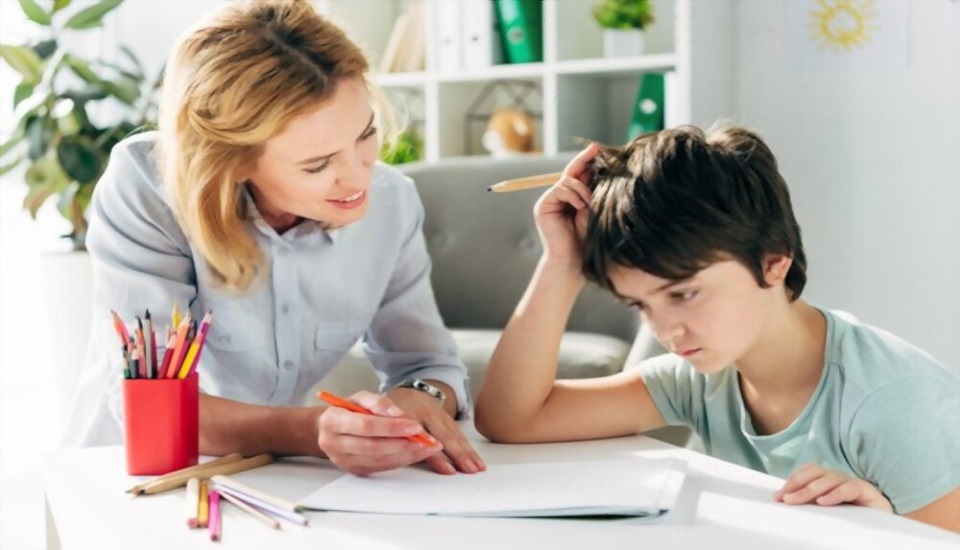 Identification and intervention of dyslexic children during their early childhood is considered to be one of the most progressive ways to help kids having dyslexia. There are numerous strategies to help students with learning disabilities like dyslexia but the process of identifying a dyslexia kid plays a major role.
Special education teachers execute exclusive strategies to teach children with dyslexia. They have shared with us that there are online learning disabilities courses for teachers to help dyslexic children with learning. Before that, special ed teachers feel that it is very essential to identify and analyze if any kid is having dyslexia.
Do you think left-handedness is a learning disability?

Learning disabilities are special cases where kids struggle with reading. There are numerous teaching strategies for students with dyslexia and to help dyslexic students, teachers are coming up with many methods to identify their problems from the scratch.
During the admission process, kids are asked to read and write the alphabet. If a kid reads the alphabet and letters smoothly without rhyming, teachers are saying that it is a sign that the kid is not having dyslexia. On the contrary, children with learning disabilities will perform poorly and teachers are ready to respond quickly to this scene.
Special education teachers are receiving training to teach dyslexic students from online courses having special education programs. Teaching kids with learning disabilities is no more a hassle because there are multiple incidents of dyslexic kids across the globe. Let's say how many people in the world have dyslexia.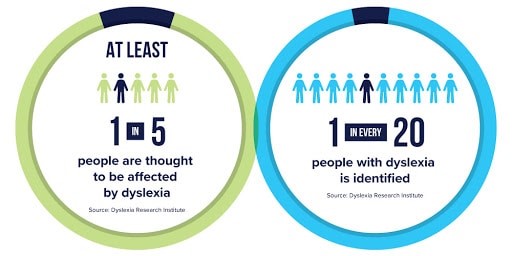 Credit: https://bit.ly/3HJlBHA
Having said so, there are certain things that special education teachers must know to teach kids with learning disabilities. There are special teaching strategies to teach children having dyslexia so that they can overcome their challenges as soon as possible. Before incorporating those teaching strategies, special educators must know these certain facts regarding a child with dyslexia.
Early diagnosis of dyslexia can be done:
The Yale Center for Dyslexia and Creativity has studied and figured out that dyslexia can be diagnosed at a young age so that exact methods of teaching can be provided. Results from the Brain image reveal that kids with dyslexia activate different and less efficient pathways when reading.
Well, to be honest, schools don't have the ability to diagnose learning disabilities with neuroimaging, however, parents and teachers often recognize many of the signs of dyslexia. For example, young readers with dyslexia often demonstrate difficulty with letter-sound connections, rapid automatic word recognition, and rhyming.
Teachers must try specific or targeted instructions for dyslexic students:
Special educators must come up with teaching strategies based on current understandings of brain circuitry to enable educators to provide an effective learning experience for kids having learning disabilities. By using this knowledge, educators can help students with dyslexia and can decode a method, thereby, helping kids to learn and read efficiently.
The following tactics can be used:
Sequential phonics instruction: It is linked to spelling, in which teachers start with the basic lesson planning (e.g., consonants and vowels) and gradually build to more complex structures to form words (e.g., blending various types of vowels and consonants).
Multisensory instruction: This method incorporates multiple ways to learn and/or reinforce instruction. Teachers use touch, sound, movement, and other senses to connect students to the material.
Controlled texts: This helps to build fluency, and dyslexic students learn from the text that contains only structures they've previously learned or will be learning with the text.
Dyslexia does not come alone:
Yes, you've heard us correctly. It has been observed numerous times that kids with dyslexia are having awesome gifts. Many of them are extremely creative and have great artistic minds. Researchers and doctors have studied and stated that people with dyslexia have excellent gifts like mechanical abilities, visual-spatial and visual-motor skills, creativity, innovative thought processes, entrepreneurship ideas, intuition and imagination, and holistic thinking.
So based on these facts, special education teachers are suggesting various methods to help dyslexic students to read properly. Teaching kids with learning disabilities require special training from online learning disabilities courses of teachers because guiding special kids to help them reach goals is not always that easy.
For more information, call our toll-free number: 1800-212-6400
Written By: Sheetal Sharma