Unbeatable Steps That Help To Improve Social Skills Of SEN Children
17th March 2022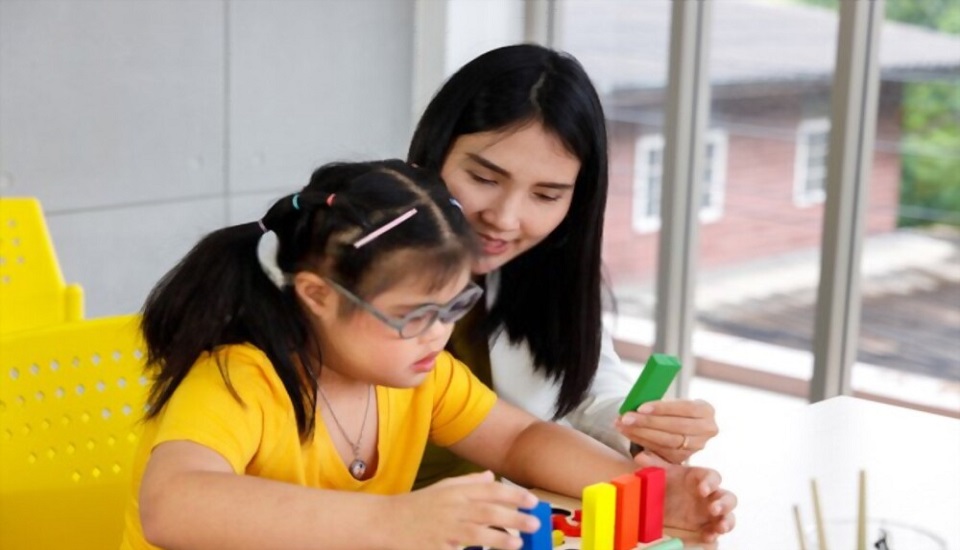 One of the biggest challenges that special kids face is their social communication abilities. Supporting children with special needs is of utmost necessity. There are multiple gifts that children have and autism is one of them. Besides autism, ADHD and learning disabilities (LD) are two other special gifts that children have.
There are numerous social communication activities for autism and social skills for children with learning disabilities. ADHD social issues are also given a huge amount of importance. A CACHE endorsed online course, i.e., a diploma in autism will help parents and SEN teachers to execute strategies so the social skills and communication skills of children having special abilities get improved.
KIDS WITH LD:
The basic problem of children having LD is their ability to identify similar-looking letters or digits is negligible. They are not big fans of negative, non-supportive comments from adults and they take a lot of time to adapt to new situations. They easily get frustrated when they face any failure and their tolerance is pretty low.
KIDS WITH ADHD:
In the case of ADHD children, they are quite below that of their counterparts without ADHD. Suppose, a child is having ADHD and he is 8 years old, he will generally get along with kids who all are 5-6 years of age. They have a huge problem in making friends with other children and they struggle to play with others.
KIDS WITH AUTISM:
Autistic kids have a problem with conversational skills and as a result, they are often landing in inappropriate behavior. They have no interest in playing with other children and they lack a lot in social interactions. Their non-verbal skill is also poor.
In this blog, we shall be talking about ways that can be used by parents as well as teachers to improve social skills for autistic children.
Autism is a spectrum disorder that has varying degrees of severity and abilities. Some children are high-functioning and they're capable enough to mask autism symptoms until social pressures build and become too vast for them. This often coincides with when they enter a highly social environment like school.
However, others with autism have problems with motor skills and communication. Developmental delays are visible as early as 6 months old, but they may not present until later in toddlerhood. It can be diagnosed as early as 18 months but generally, it is diagnosed around age 3.

Designing the Learning Practice for an Autistic Child as a Special Education Teacher
STEPS TO IMPROVE SOCIAL SKILLS IN AUTISTIC KIDS:
Encourage good behaviors and highlight their strengths:
Positive reinforcement has been an excellent technique to reward good behaviors pleasantly to encourage autistic children. Autistic children might not understand what is expected of them and why, quite often. Appreciating them because of their strengths and good behaviors, parents, and teachers can help to shape behavior and cultivate desired social skills.
Another important factor is to highlight the strengths that an autistic child is having. There are some specific areas of interest that these special children have. Some like painting, some love clay toys, while others love playing with legos and building cute stuff. These activities must be encouraged to a greatest extent.
In doing so, children having autism feel very motivated and special. They comfortably get along with teachers or parents and thus, their level of social interaction increases.
Create a set of model behavioral patterns:
Usually, it has been observed that autistic kids are experts in mimicking behaviors because they have good observation skills. Since they often cannot figure out what is going around them, they must be explained the scene that they are watching.
Role-playing is a fantastic way to help autistic children practice social skills and communication. Parents can plan a situation and then walk through it in a role-play with the child ahead of time to make them realize what to expect and how to socialize appropriately. It can also offer your child the chance to experiment and learn in a low-risk situation.
Visualization:
Having a healthy conversation with an autistic child must be done regularly. Parents and teachers should talk to autistic children regarding important social events and they must be taught how to respond to such scenarios. Pictures, videos, and drawings can be used to explain those scenes so that they can relate easily and understand the depth of such situations.
Visualization has always been a superior method of explaining every incident to an autistic child because that helps them to understand whatever that is going around them.
So these are the three massive strategies which if executed properly can help autistic and other specially-able children to communicate without any hesitation. Their social skills will improve to a great extent and a diploma in Autism will always guide parents, teachers and SEN caregivers to cater to the needs of gifted children.
Written By: Sonal Agrawal